The lovely gals at Ally Scraps are having an on-line crop this Saturday, 9th May, starting at 7pm GMT until 1am!
We have a special guest designer joining us, Jana Eubank. She has the most beautiful pages to inspire us! We have all been working on our games and challenges. There will be loads of inspiration and prize give-aways!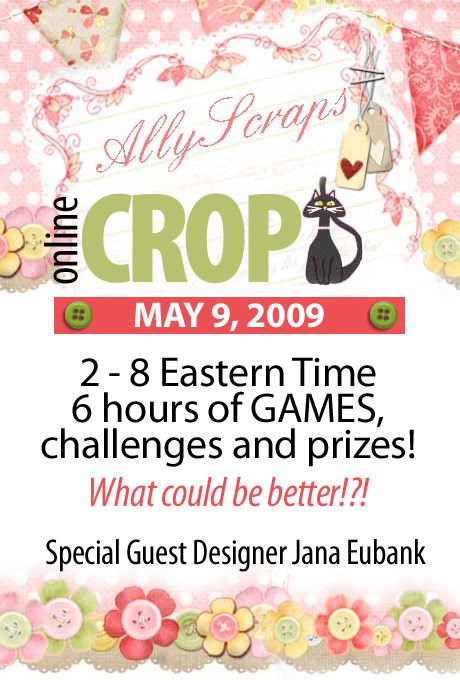 Why not come on over to the
forum
and say hello? I'd love to see you there!
Join me back here tomorrow and I'll show you a sneaky peak of my challenge (but don't tell anyone).
TFL!
Morag x