For those of you on the PTA at your school - my heart goes out to you! If you're like me then your too busy for anything else in your life right now. Still, I only have 4 more days till our summer fair so I can see the light at the end of the tunnel.
I'm combining my challenges this week to save a little time.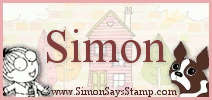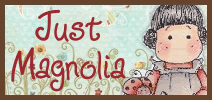 It's birthdays over at Simon Says Stamp challenge blog & the theme for Just Magnolia is Summer.




I just *adore* these papers from Doodlebug from AllyScraps. I think they are going to be one of my all-time favourites.




Do you notice that I've used my copic markers again? I've really enjoyed playing with them but still have so much to learn. I see those fabulous images out there and I take my hat off to the girls that have created them. I don't think they're the easiest things to master.




I just love the matching glittery cardstock stickers. I've nearly used them all on various projects - quite unheard of for me!

Check out all the lovely Doodlebug lines here. Don't buy them all before I get there though I'll need to restock!

I'm up for a challenge tomorrow at the AllyScraps forum. Come over to join me and I'll share some more Doodlebug with you!

Thanks for dropping in.