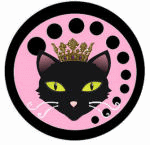 As time is not my own at the moment I've had to opt for simple cards. I love this image - Piper - this uber-cool gal is just so funky. I love her stripey socks and those boots!
To make the background mat I used the packaging from some Jenni Bowlin buttons. It's very sturdy cardboard and it's such a great shape.
Piper is coloured in with Copic Markers, papers are My Mind's Eye.
Skin: R00, R11, R20
Hair: C5, C7
Clothes: RV93, RV95, RV000, B91, B93, B95
Thanks for popping in. Don't forget to check out the
Royal Blog
for the latest challenge and releases.