Happy birthday Lauren!!!
My baby is 4 today! We've been to build a bear and have a new addition to the family. Tammy is the cutest, whitest (not for long) West Highland Terrier who can also skateboard. Yippeee.
Been a busy gal getting my DT stuff under my belt.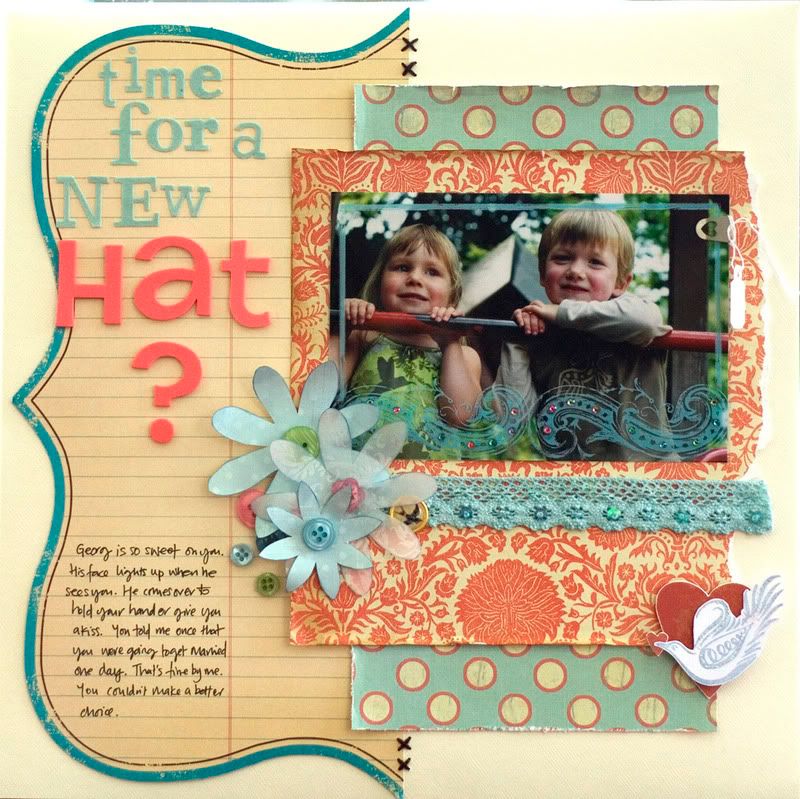 So let me see. I got on to the Random Chaos challenge blog DT. Janelle will set a new challenge every week and we have to come up with a response. We don't get much of a turnaround but that's why it's a challenge!
I had to use 6 different manufacturers for the first - went a bit overboard with 10. The LO is of Lolli and Georg. Georg seems smitten with Lolli and when Lolli told me they would get married one day I was more than happy - he is such a lovely boy.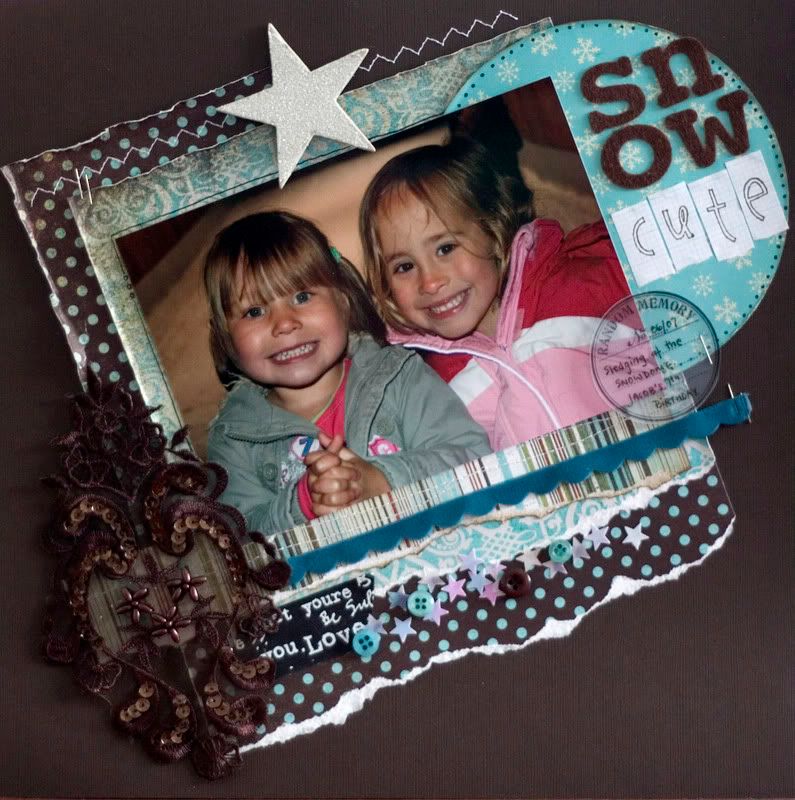 Challenge 2 was a lot easier - just use a bit of chipboard and some letter stickers. Being as I have no ink at the moment, I'm relying on old photos. This one goes back to Jacob's birthday in June. He had a party at the snow dome.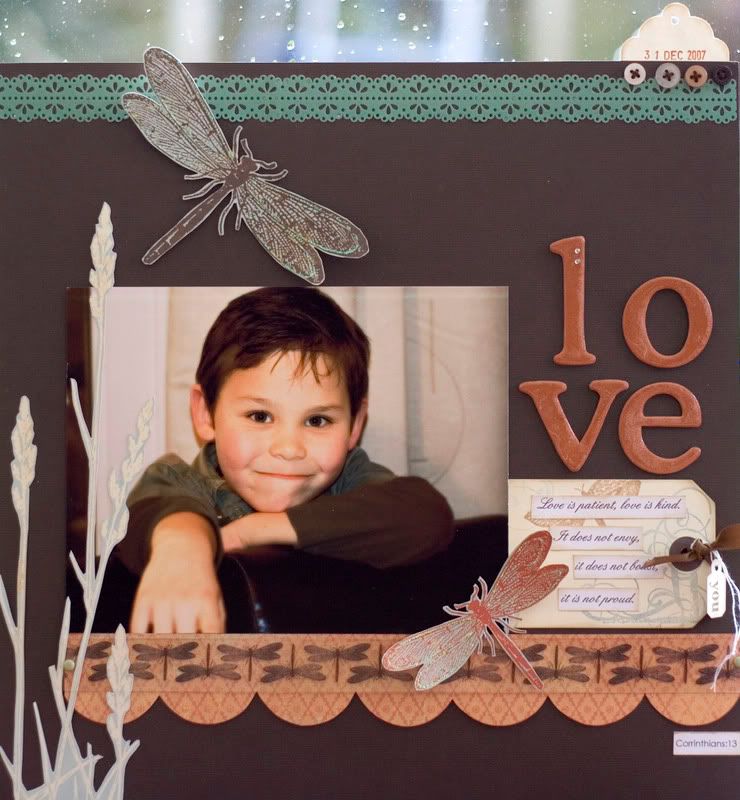 I've done a bunch of cool things for Scrapbook sisters recently. Their new Kit featured My Mind's Eye and was truly lush.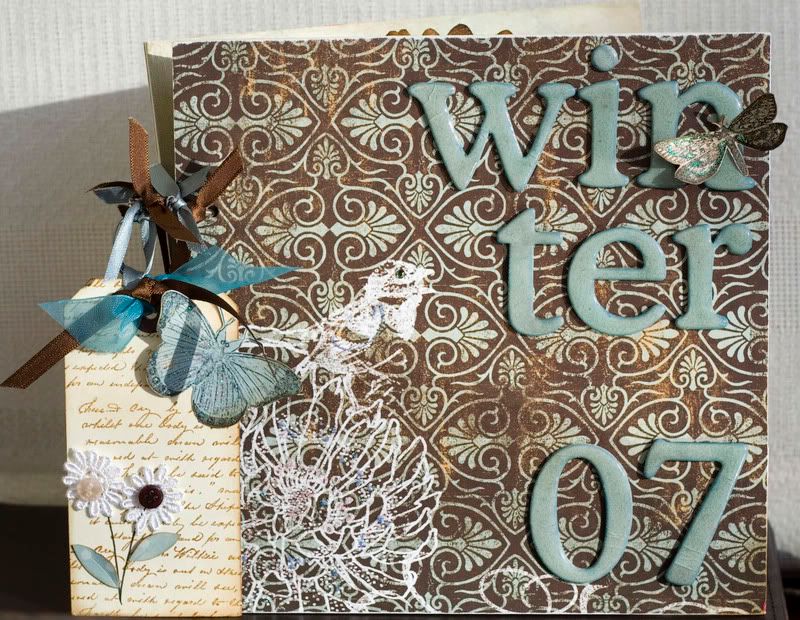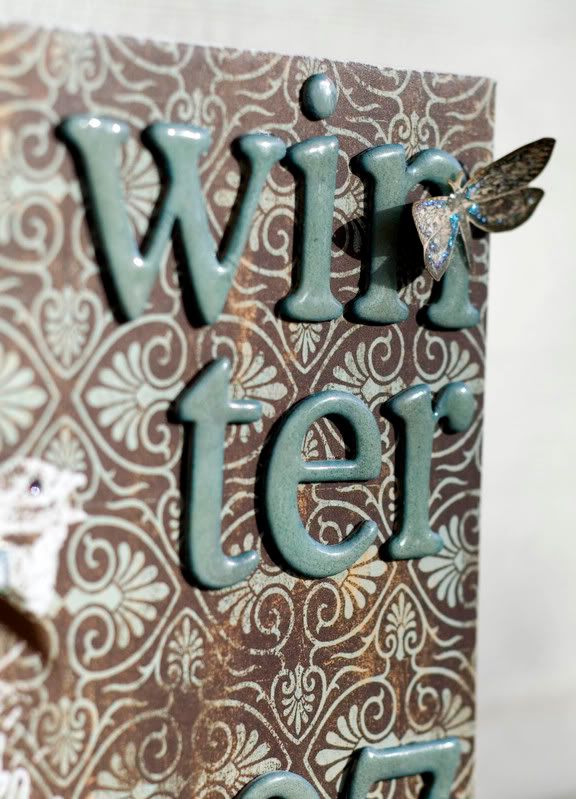 I have to rush off to finish making dinner, but here's a glimpse of my album I did using the same papers. I was so pleased with the way it turned out.