I'm Back!
Been a really busy time lately.
We ran our first crop last week. Nicki & I were sat on our own at 10 o'clock thinking that we'd be it for the day! How wrong we were. We had a full house which was fantastic. Lots of new people and new faces and my class went well - which is a real relief. Can't wait for the next one on the 9th March.
Even better than that. I got a phonecall from Dana and I got back on the Allyscraps DT!!! YIPPPEEEE!!! It really made my day. I've been doing a little happy dance ever since.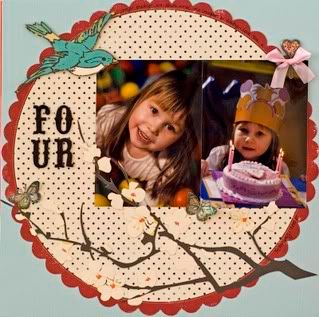 Right, for some layouts. I did this in response to Ria Mojica's lovely sketch at
Allyscraps
. Used my Story of My own kit. Awesome sketch Ria.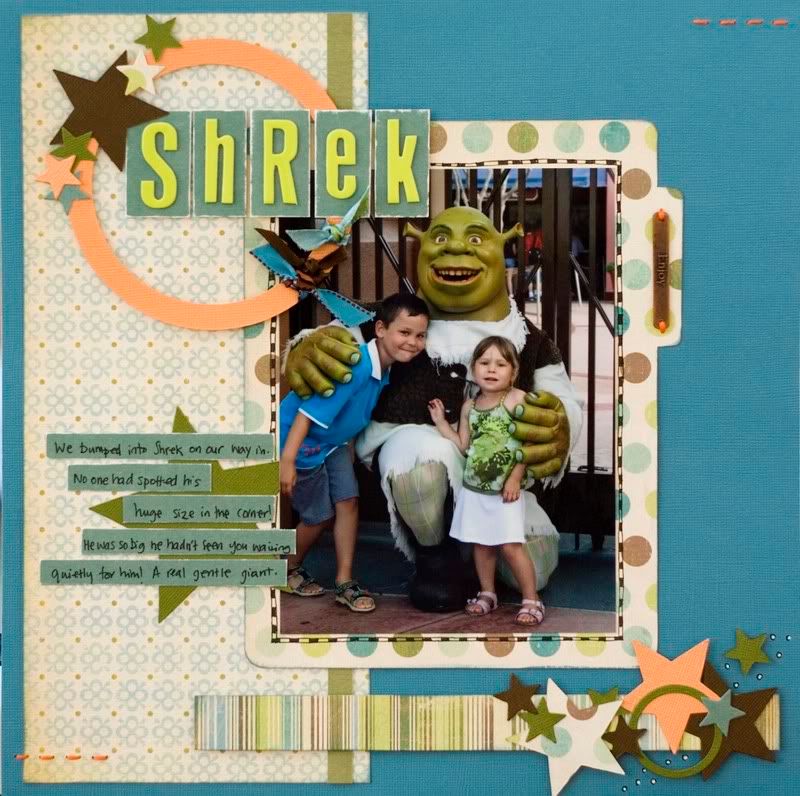 Still trying to plough my way through all those Disney photos before we go again (fingers crossed). Really pleased how this one turned out. Love those My mind's eye papers.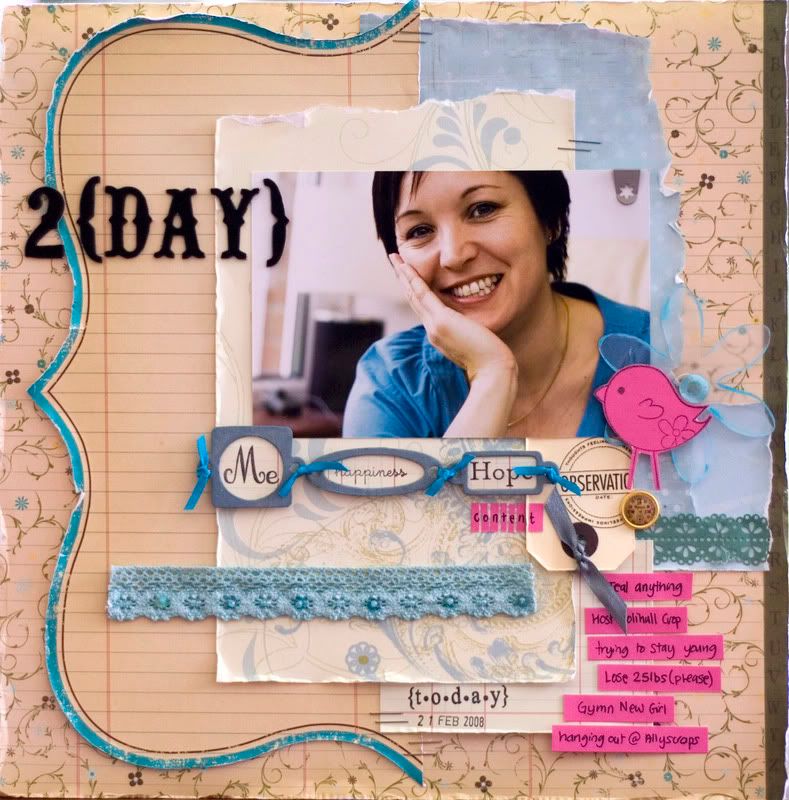 I've started the new Book of Me forum at Allyscraps. We're going to be getting some pages done and tell our story. This is the first challenge. Why don't you pop along
here
and join in the fun?
Been dabbling in the dark art of hybrid scrapping. These cute papers were Prima Hybrid. I'm having a real cute, spring moment currently. Just waiting for those daffodils to pop out.