My oh my.
Two posts in one week. That's almost real blogging.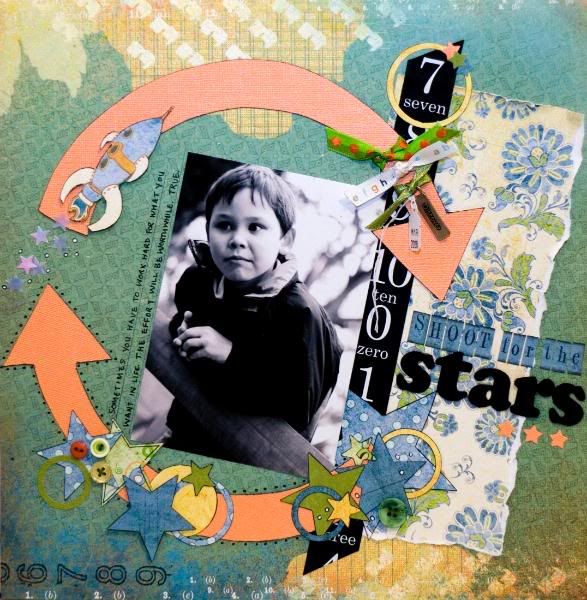 I have had a little run on Jacob layouts recently, which is lovely because he can be very elusive in front of the camera. It normally takes a bribe or two.
I've used some old basic grey papers for this one - you may have noticed the stars and circle thing going on. I've just got to get it out of my system. Alright?
This is based on a
Pencil Lines
sketch I did a while ago using some MME papers (yummy).
The photograph was taken by Lauren (aged 4) during our little photo competition when we went to Baddesly Clinton. I wouldn't mind, but I took one straight after and hers was far better than mine!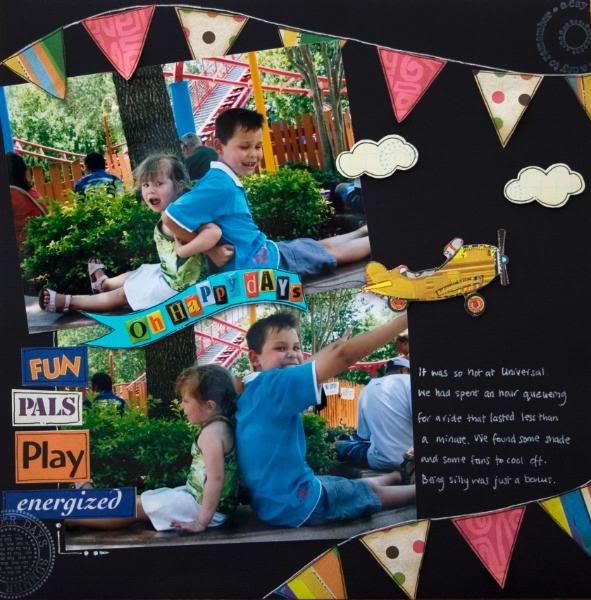 Lastly, another from Disney trip, well Universal to be exact. We finally managed to find a bit of shade and some fans to cool off and we made the most of it! The kids goofy around as usual.