Good Friday
Well so far so good anyway.
The weather is supposed to turn nasty this weekend, so we've cheated in our house and did our Easter Egg hunt today. Lots of little eggs found they way around the garden - just hope they don't all end up in little tummies.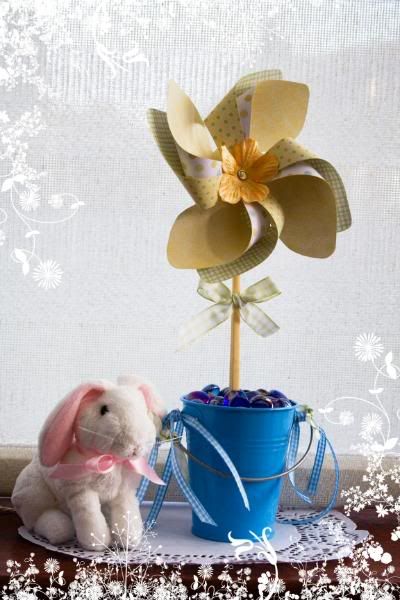 Got my Easter head on. Did this pinwheel the other day - sometimes you have to get things out of your system.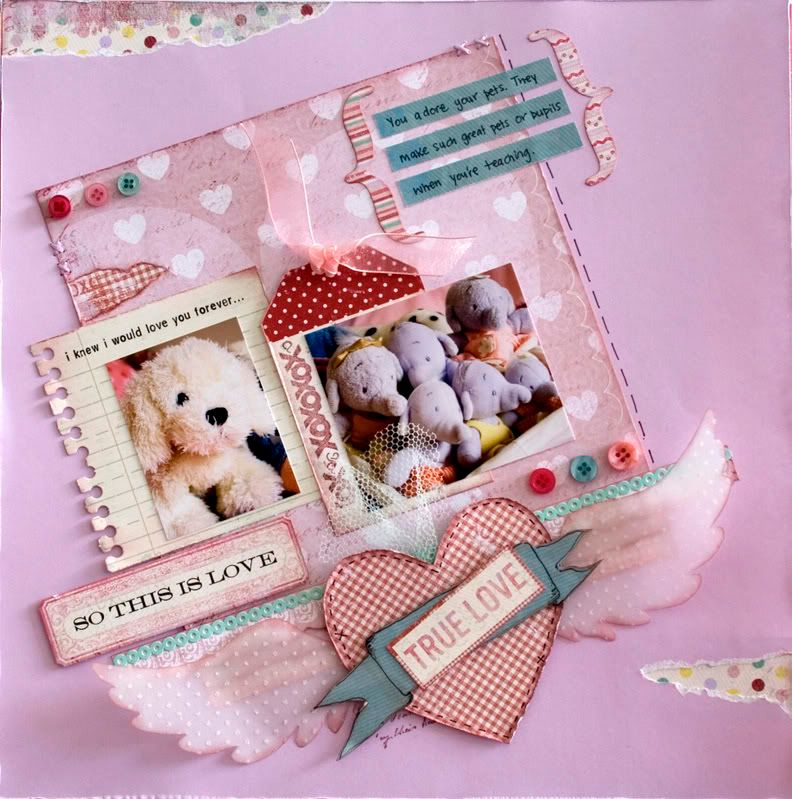 I did this layout for
Allyscraps
using Daisy D's Maybe Baby collection. The papers are so beautiful IRL. Lolli loves her little toys. She is just so cute. She sits on the bed and holds a class for all her Humphrey's corner elephants. She teaches stuff and reads books to them. Ahh.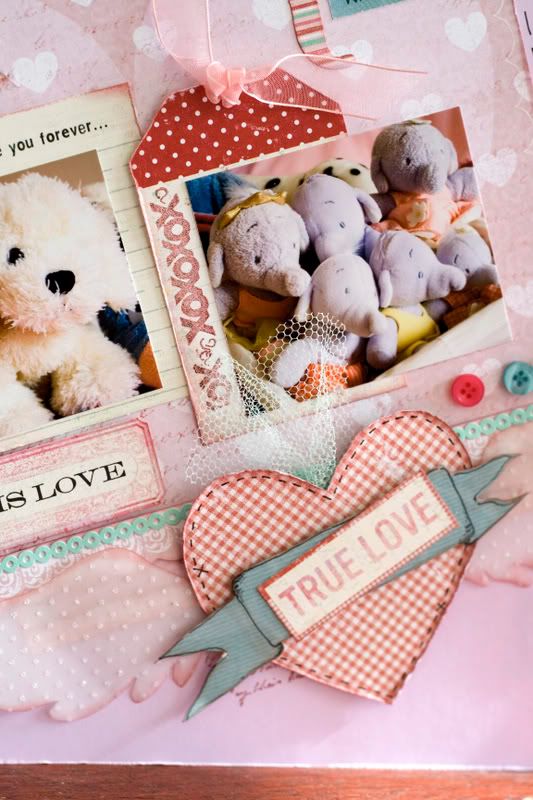 The wings are made from sparkly vellum - so pretty.