I know I've used this excuse before, but life does genuinely get in the way some times.
I've been rushed off my feet this past week or so. Unfortunately my Aunt passed away and I have been organising and sorting things out. She lived new Carlisle so not exactly next door. Still, with the funeral tomorrow, I will be able to say a fond farewell.
I looked in my September folder and it's looking rather dismal! No - not the stuff that was in there, the fact that there wasn't anything in there that I can publish! Wait, there wasn't much in there anyway.
So, I leave you with some stuff from last month and update my Ally Scraps layouts later this week.
It's not often that I scrap with just cardstock, but I felt inspired to make these beach huts,etc. after reading You Can Craft. The photos of Jacob during our trip to Wales where we had the only bit of sunshine in the whole country. LOL.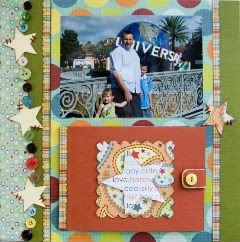 More photos from Disney last year. I just love this set of papers from My Mind's Eye (they are truly my favourite). The mini book holds umpteen other books.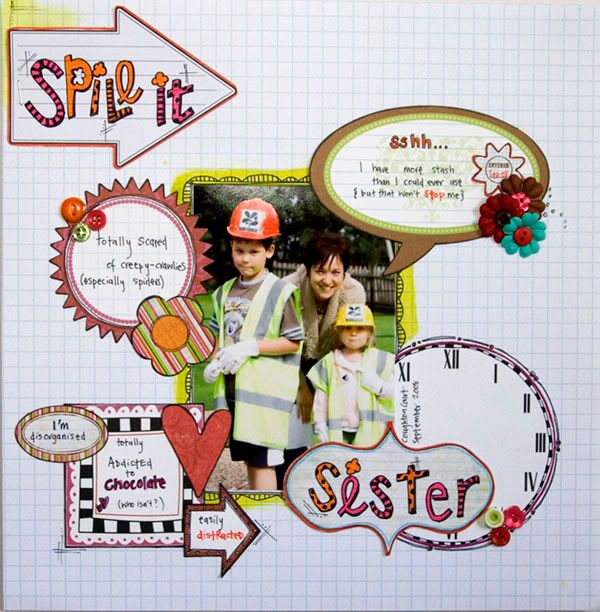 I had to try out a little bit of doodling after reading Adrienne Loome's book. Not in the same league but something different for me at least. This was done for the BOM prompt this week at
Ally Scraps Forum
. I know that one or two of you pop in for a sneaky peak. Well no more sneaking around. Sign-up and let yourself be heard! There really is a lovely bunch of ladies who are just so kind and friendly. I'm feeling a bit lonely on the BOM so why not pop in and say hi. Just drop in
here
.
Anyway, no more rabbiting. I'm off to find a tag!
Happy scrapping!
Morag x