If you know me, then you'll know I have an aversion to purple. Don't know why, but I do. Yet, this year, I seem to be drawn more and more to purple (although only certain shades). I still detest lilac if you're interested. I mention this purely because I don't possess any purple flowers and so I had to come up with something for this layout.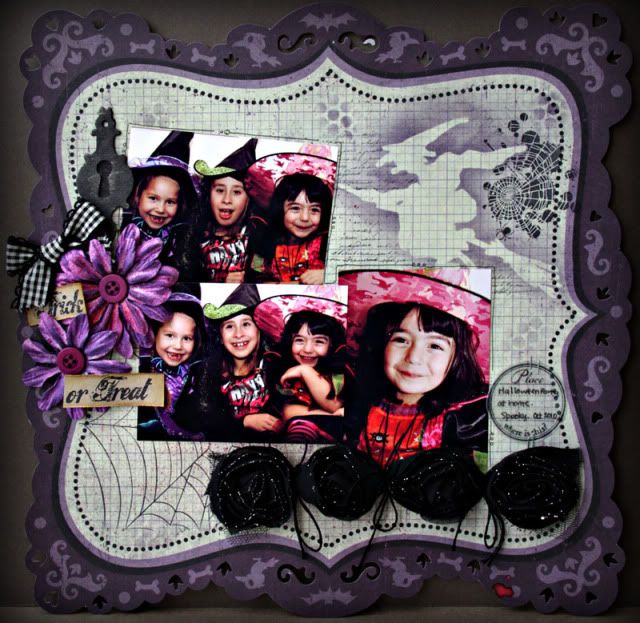 I ended up with some Cosmic Shimmer Mist in red (that's all I had on me) and some purple ink. I got purple flowers, just not sure if I like them or not.
I do however, like these roses which are all the rage right now. I've tied some black floss in between each one - kind of looks like spider's legs.
The background paper is We R Memory Keepers
Heebie Jeebies
which is mighty fab.
Thanks for popping in.