I was asked to make a large good luck card so that everyone can sign the inside. Well, normal sized cards present quite a challenge for me, so an A4 card was mamouth task.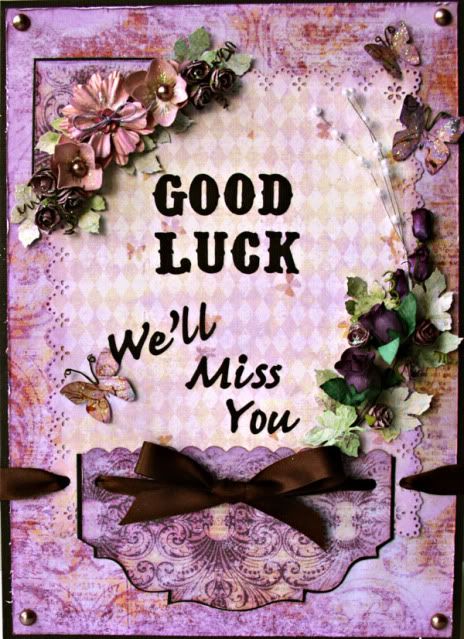 My solution was to put the message as the central part to the card and decorate it with the prettiest things I could find.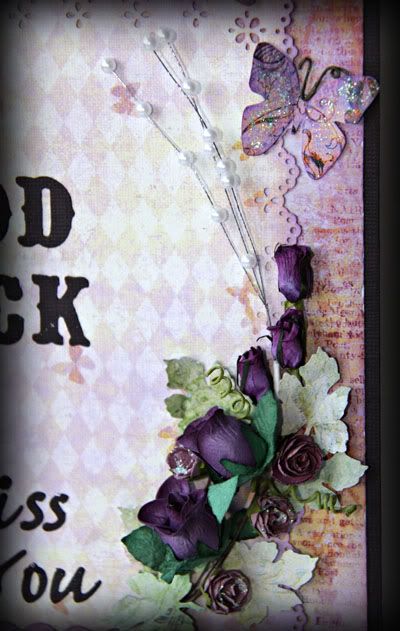 Various flowers (mostly from Hobbycraft) and pearl accessories.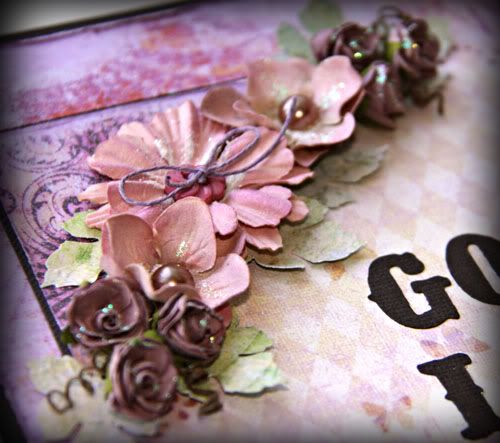 As I don't possess many items that go with this colour scheme, I resorted to recolouring flowers with ink. I'm pleased that they came out the way that they did. I think that the really important element to a cluster of flowers are the leaves. These are punched using X-cut punch and emboss (surely my favourite product of the year!) Papers are all Prima.
Only 13 more days until Christmas. We should be getting some snow this weekend. I soooooo want a white Christmas!
Toodle pip.