I'm a little late with a post this week - seems there are never enough hours in a day. I thought I'd share a layout I did from our last Disney trip. I've been trying to scrap some photos which I find terribly hard to scrap.
This rather cave-man boy is my DS. I think the big turkey leg looks more like a club the cave man swung around. He obligingly acted out a cave man for me. Or at least I think it was acting.
Lovely papers are from My Mind's Eye and I've used a sketch from Page Maps.
Quite liked the curled paper which gave the border a little definition.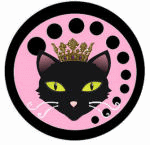 Also, while I think about it,
Queen Kat Designs
are looking for 2 more DT members to join the team. Take a look at the post on the
blog
for more info. Good luck!
Thanks for popping in. I'll try and catch up with a few more posts this week.