Ho Ho Ho
I'm getting into the Christmas spirit.
We went to the Magic of Christmas show today at the NEC. Ahhh, hundreds of beautiful Christmas trees covered in snow. Elves all over the place. A fairy who has to find the Christmas magic. Well I thought it was wonderful although the kids were still... is that it?
They had some beautiful little shops selling the most wonderful Christmas decorations - I could have bought them all. I'll have to show you the big bunny I brought home!
Playing catch up on loads of stuff that's taken me ages to edit.
We gave out the Christmas gifts to the teachers... clipboards for everyone.
These were so much fun to do. I used the all familiar trees, clouds and owls, but what the heck, I like 'em.
Been doing loads of lovely stuff over at Allyscraps. I have had a ball with my kit this month. The lovely My Mind's Eye is marvellous.
Even did one of Pete (don't feint).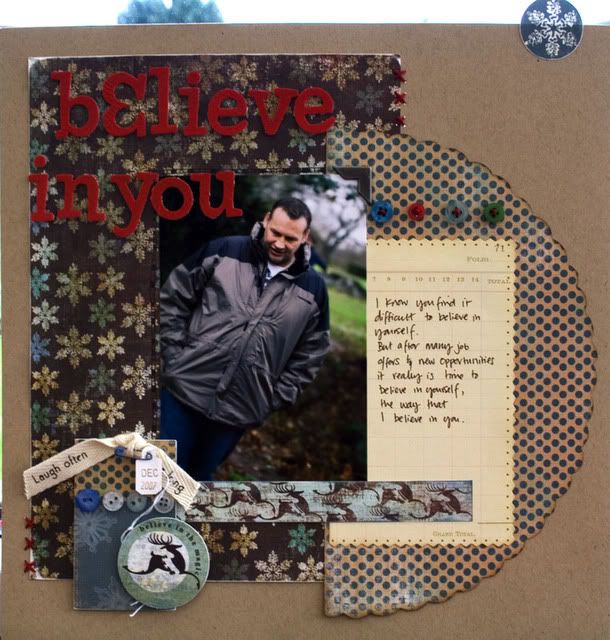 I thought I did a great job with the photo too - looks kinda cool I think.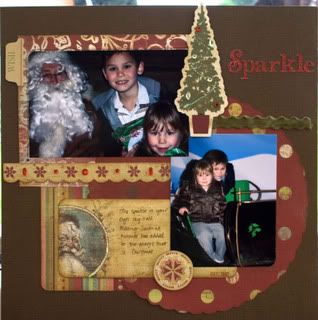 Unfortunately, my photos with Santa weren't quite so spectacular. The LO is pretty though. Have a little sparkle and bling here and there. The cute little gems are so gorgeous IRL.