Merry Christmas!
Hope you had a good one! We did. Kids had a ton of toys as usual. Jacob got his guitar - looks pretty cool with it too. Lauren got her Bubble bike just like she asked - so they were happy. We also got a Wii - how much fun is that??!!! You've never seen such strange actions while trying to throw a ball or play tennis.
I got a ton of stuff to upload, will have to start with what I've got done so far.
This little mini-book was done for
AllyScraps
using those gorgeous My Mind's Eye papers (again).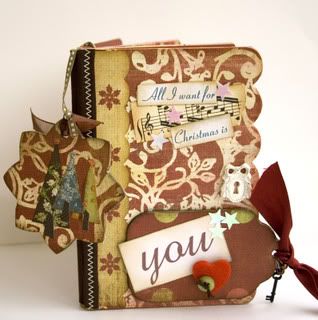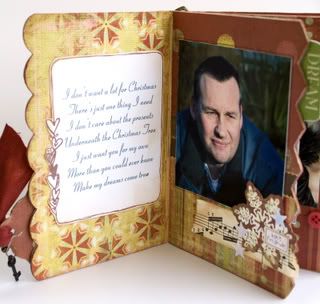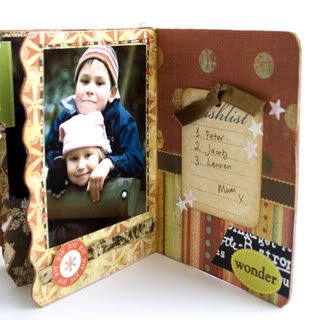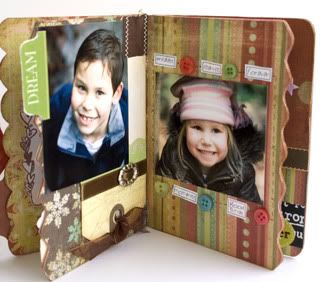 The book is based on the song by Mariah Carey - All I want for Christmas.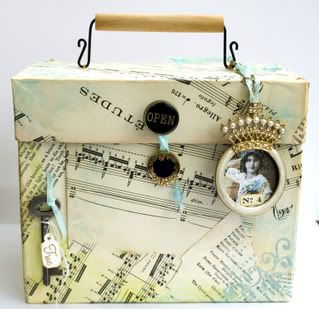 This is one of my most favourite things I've ever made. From a box of washing powerder, I created a case to store my Distress Inks. I just love how it turned out, although I suspect it's still a work in progress (I have crackle paint on order). I covered the box in my infamous music papers and vintage book papers. Then distressed further with ink and paint. The handle and knob are both 7 Gypsies.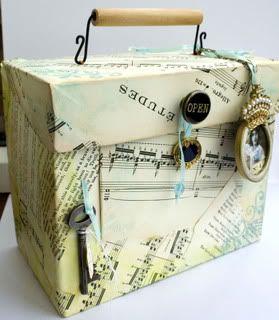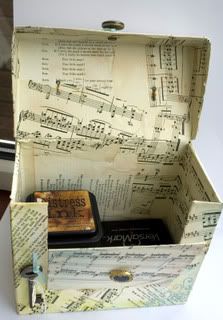 I'll save some for another time. (Wait till you see Lolli!)