Happy Sunday
I have to share this with you. We went out for a long walk today with my brother and his wife over the fields near their home. It was really muddy but very peaceful.
We almost got back unscathed when Lauren fell over - covered head to foot in mud. The poor thing was distraught (so I didn't take a photo - I'll never make a journalist LOL).
So muddy boot cleaning for me.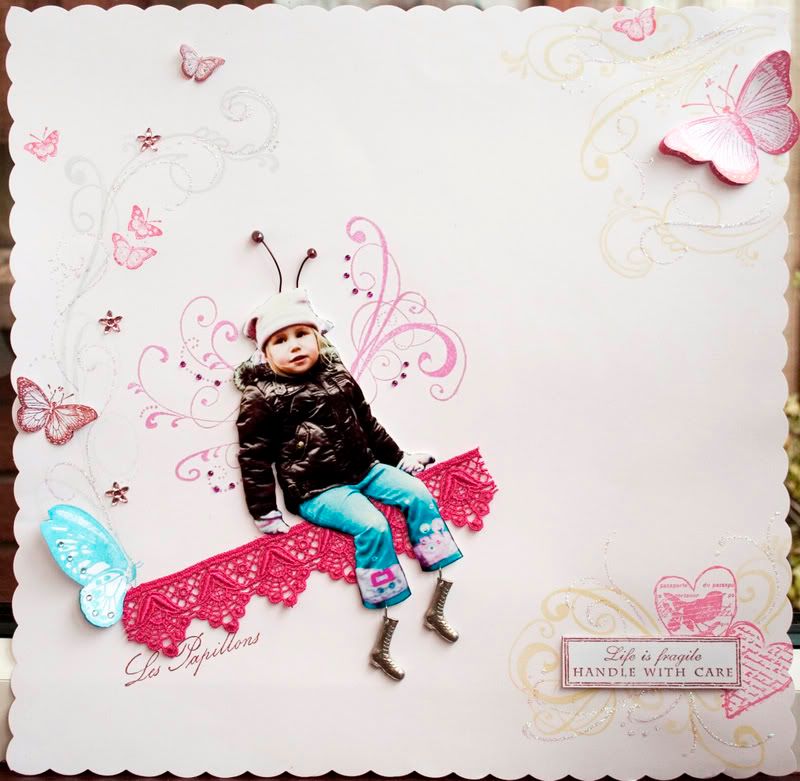 I did this of Lolli when she wasn't quite so muddy. I felt a real urge to add lots of fairy stuff to a photo, but ended up with butterflies. I made the antenae out of wire and beads. Looks much prettier IRL - with sparkly Stickles. Stamps - Cavallini, AL.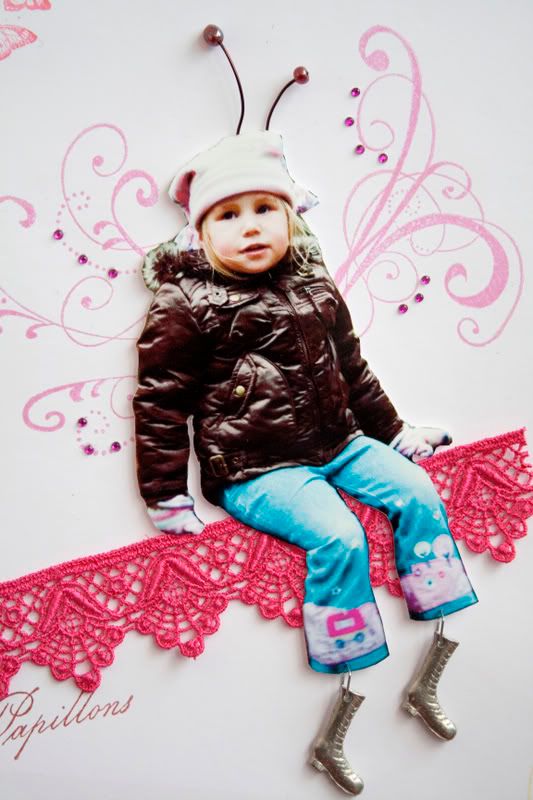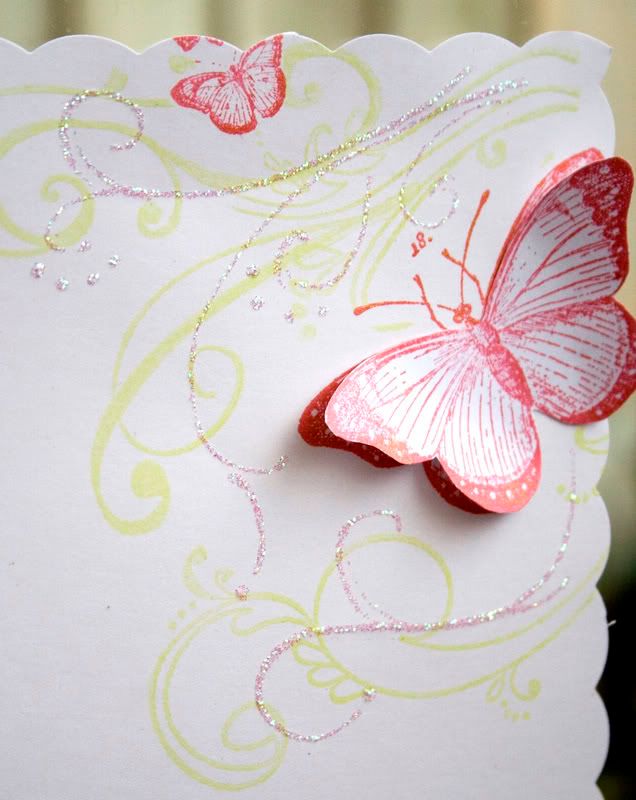 I am having real fun with Teresa McFayden and the WinterBella e-zine. We've done an altered bingo card so far - well I've altered a book cover. I'm just looking for something to finish it off with.
I've used the Crackle paints in the corners to age even further. Managed to get a bit of grungeboard in there too (don't you just love Tim?)