Waiting for my kits to arrive
They're probably like buses. Nothing, then they turn up in 3's. LOL.
Kids have gone back to school so it' business as usual around here. A mountain of catching up to do, but I'm all done now.
Just a few LO's to share.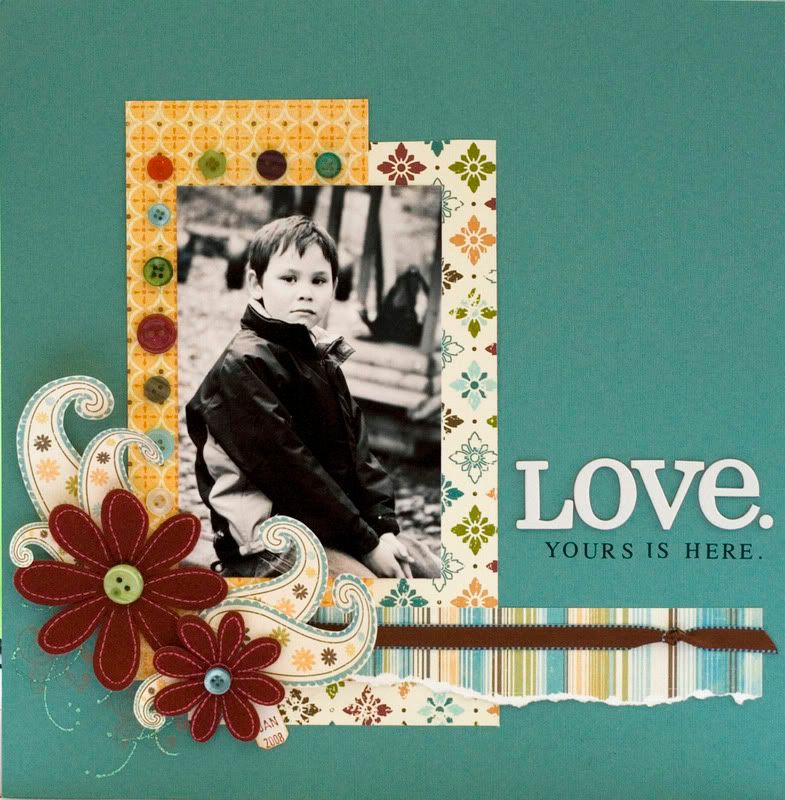 My years of training as a Scotsman's daughter has paid off. I can make a few scraps of paper go a very long way! I have managed to eek out a couple more LO's using some October Afternoon. I just love teal - it's such a great colour for so many things.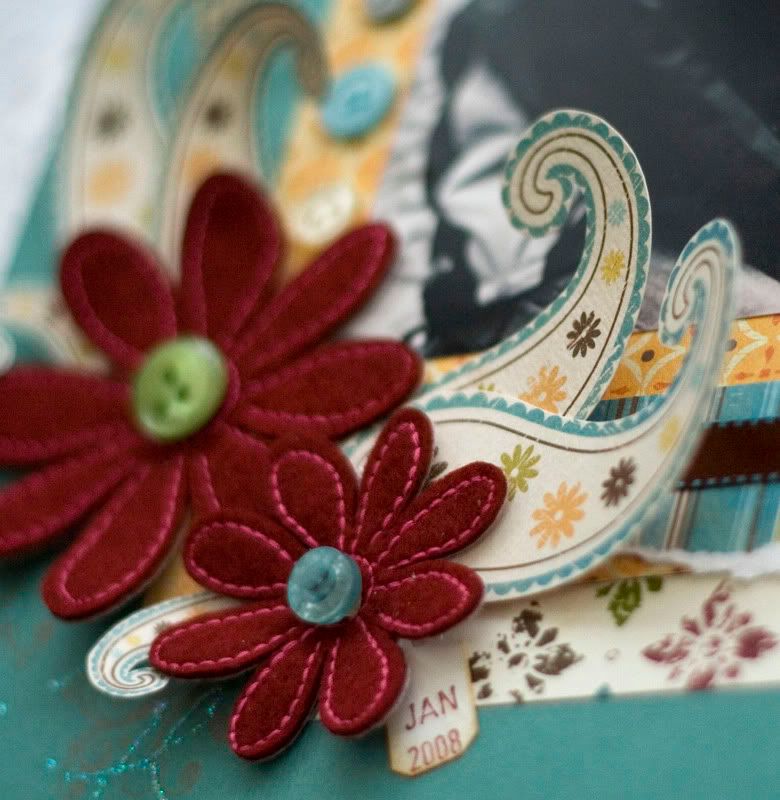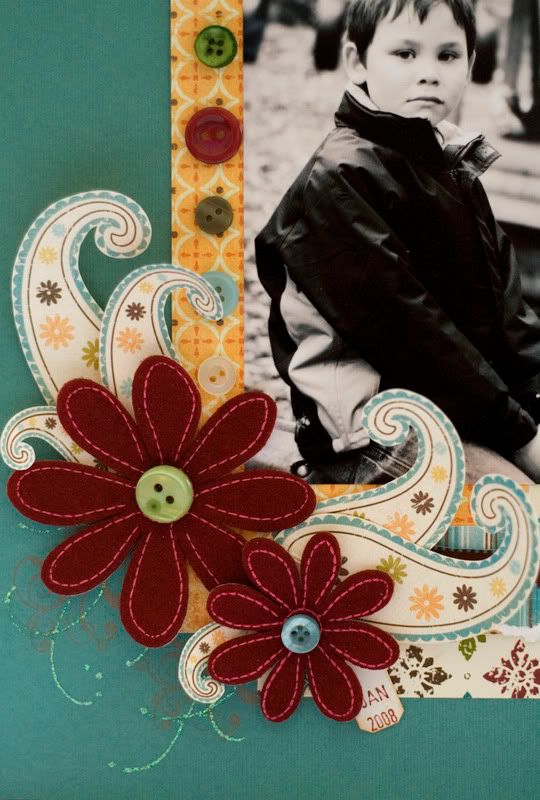 I was inspired by the Dell advert.
Dell. Yours is here.
I don't often use B&W but I could get used to it. Really changes the atmosphere of a photo. Other supplies - My Mind's Eye (are they just gorgeous), Prima (flowers), Autumn Leaves & Heidi Swapp.
Lolli had told anyone who would listen that Santa was bringing her a bike. She was a very good girl.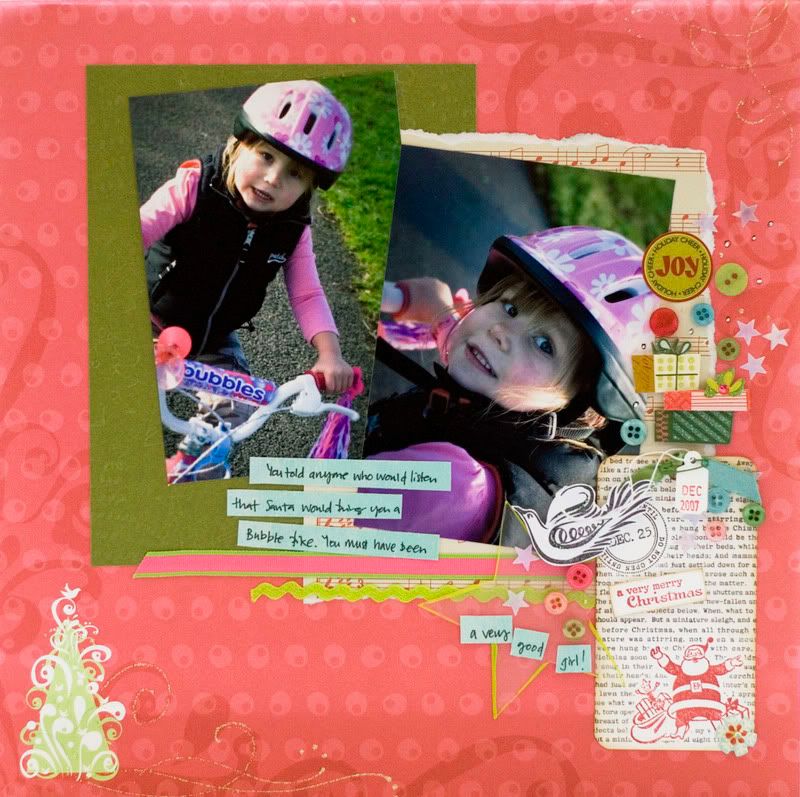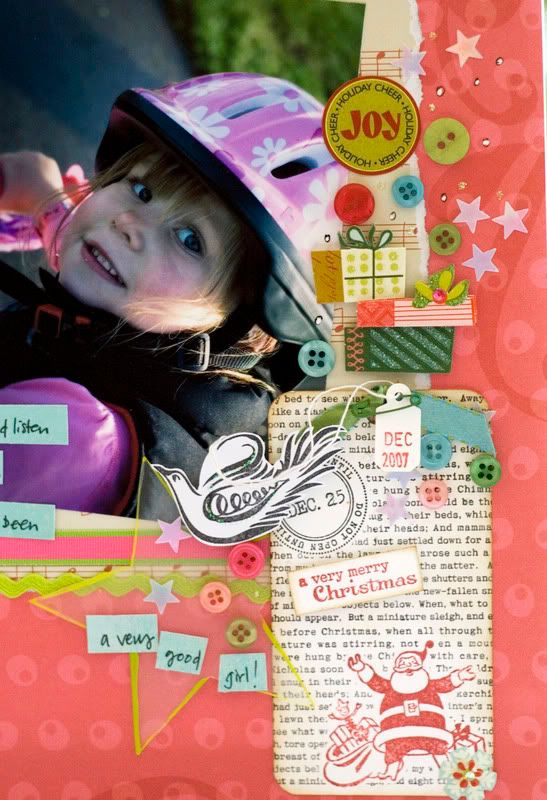 Papers - Autumn Leaves, Elsie. Stamps - October Afternoon, Rusty Pickle. Stickers - 7 Gypsies, K&Co.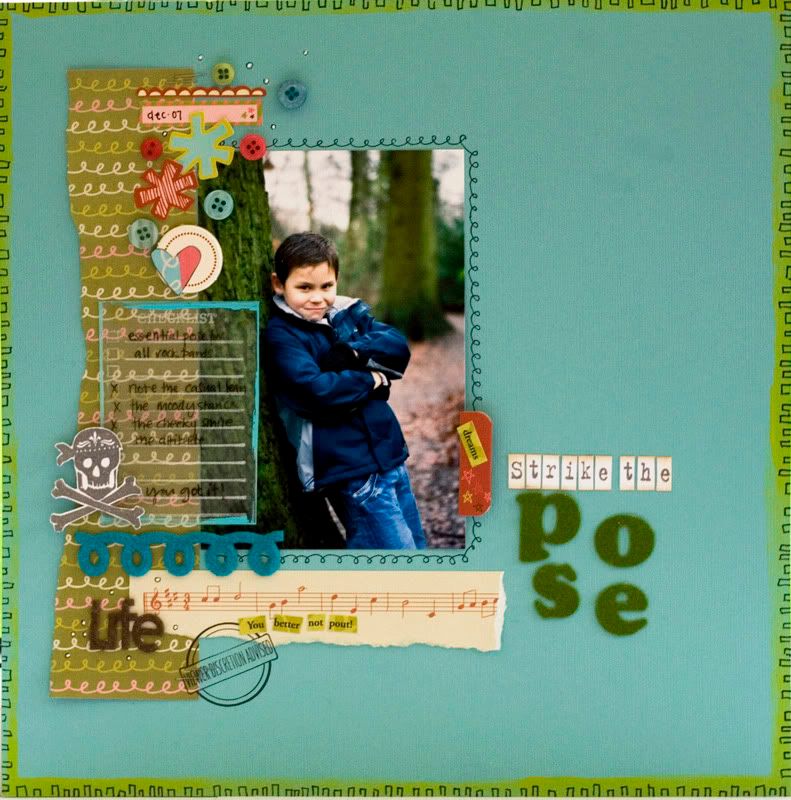 Lastly, Jacob posing recently during a walk in the woods. He can be such a dude sometimes.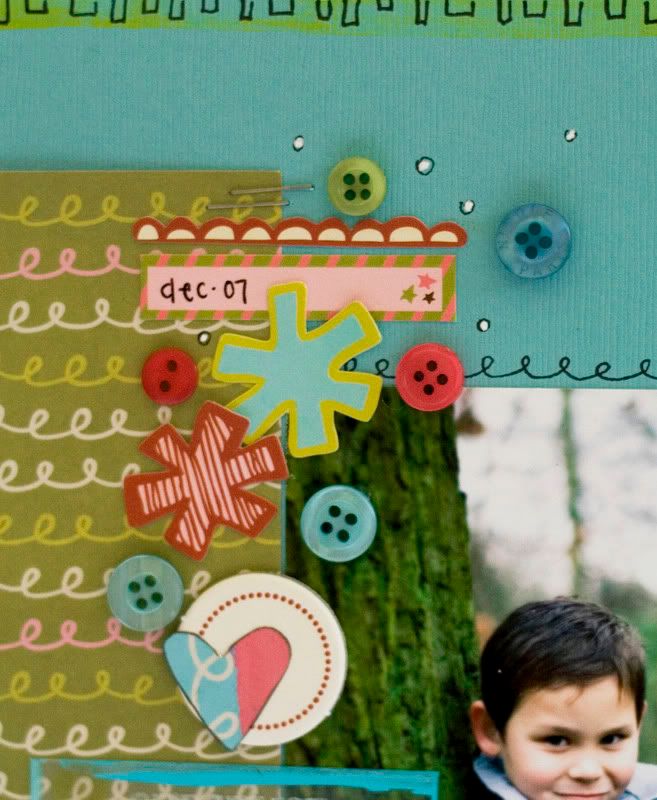 Papers - Elsie. Stamps - 7G, Rusty Pickle, Autumn Leaves. Stickers - Elsie, Junkitz