They're here!
All my kits did arrive at the same time. I've had a jam-packed kit from Allyscraps with dozens of pp. Lummy that is a lot of scrapping.
The next day my kit from Scrapbook Sisters arrived. It's their first one and it is gorgeous! My favourite manufacturer is in there - My Mind's Eye. You also get something to alter and some inks. Ooo lovely. Have already made a big dent into the kit.
So some stuff I did before being inundated.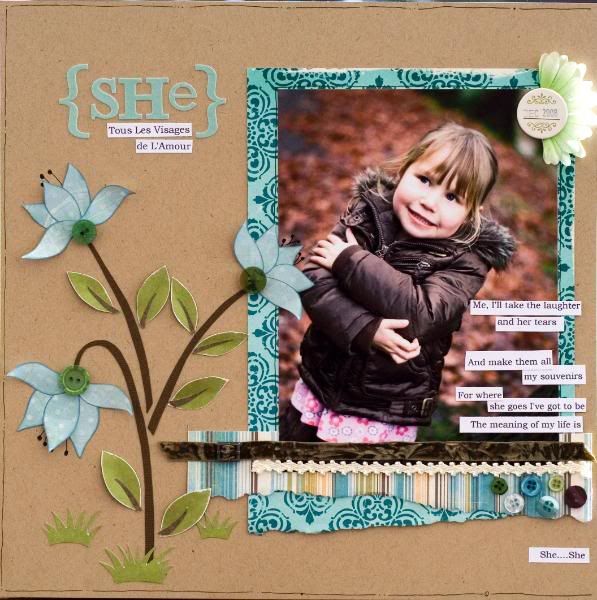 The words are from the song She. Did this one just for fun. I wanted to make the flowers like fuscias (one of my favourites).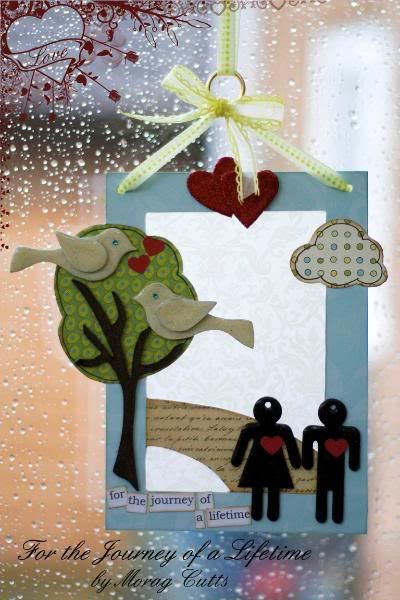 I found some gorgeous vellum that I wanted to turn into a window hanging. I've used some chipboard from Maya Road.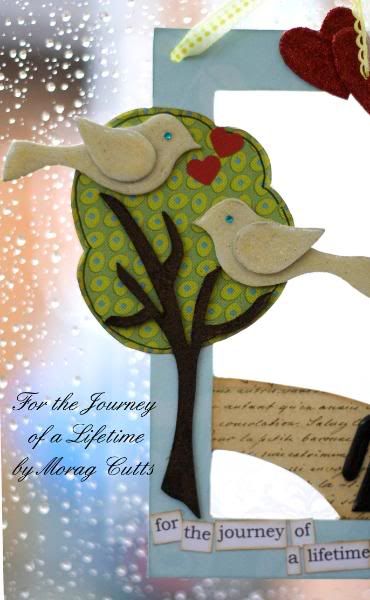 Don't tell Cathy over at Allyscraps but this little hanging thingy is on it's way. I originally planned to do a open/closed door hanger but got stuck on how to display the open/closed bit. LOL.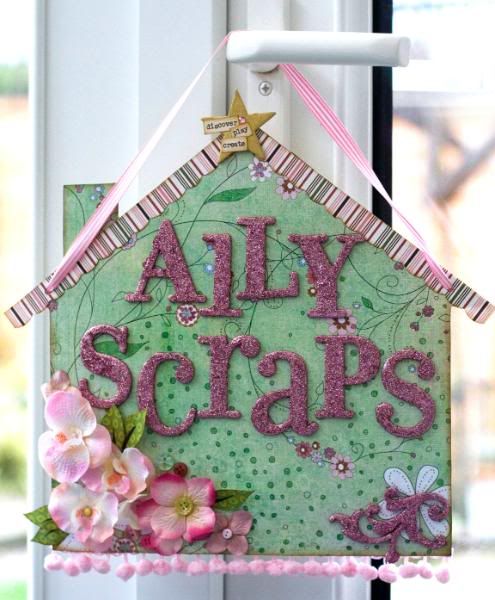 Anyway, quite pleased with how it turned out. I hope she likes it.
The other really exciting news is that we are starting our very own crop! I'm so thrilled that after hours of ringing around I have finally managed to get a hall at a reasonable price. So all we need to do now is drum up some interest.
First crop will be 17th February at Cheswick Green Village hall. Get in touch if you'd like to go - we'd love you to come!