Almost the end of the Easter Holidays

The weather has been a little disappointing to say the least. England is not the easiest places to keep young children happy if the weather is bad. I've managed to stay away from the Wacky Warehouse though for most of the holidays.

I'll just catch up with the LO's from the last week or so.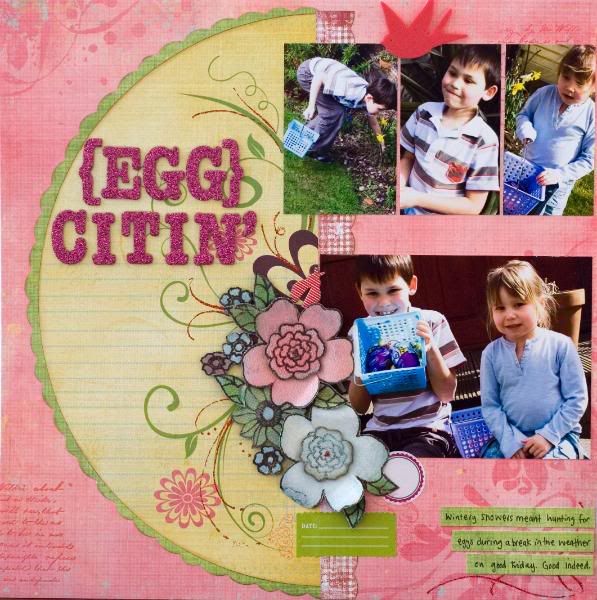 This was based on Debbies sketch over at Allyscraps I was a little worried because there are so many photos (you know I can only do 1 at a time). This was using Fancy Pants papers - yummy.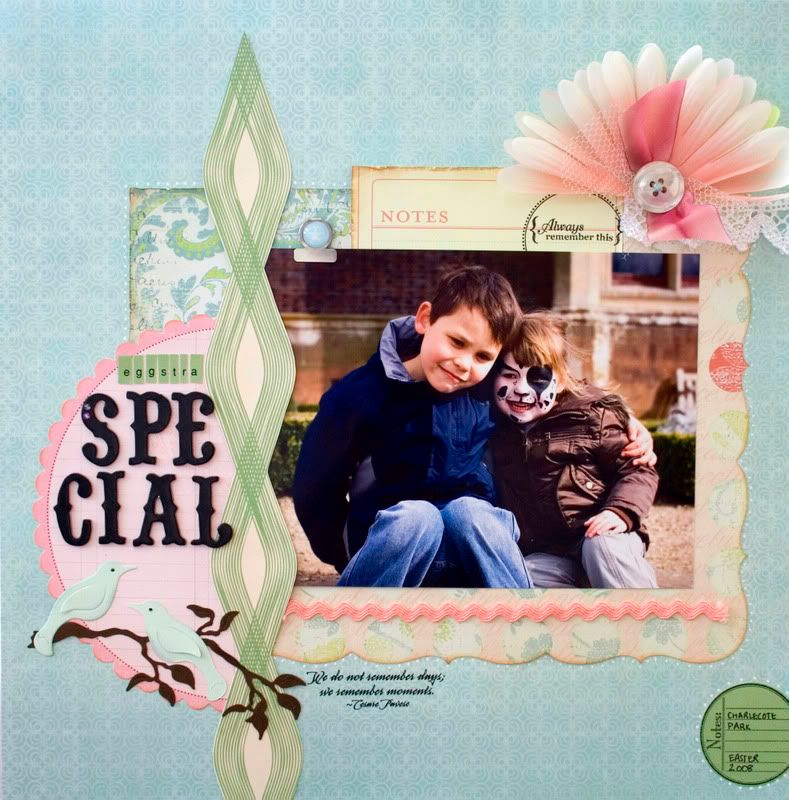 I entered an Easter comp with this one - no such luck this time around - the winning card was awesome! Lolli & Jake on Easter Sunday, Charlecote park. Lolli's face painted as a dalmation in case you're wondering.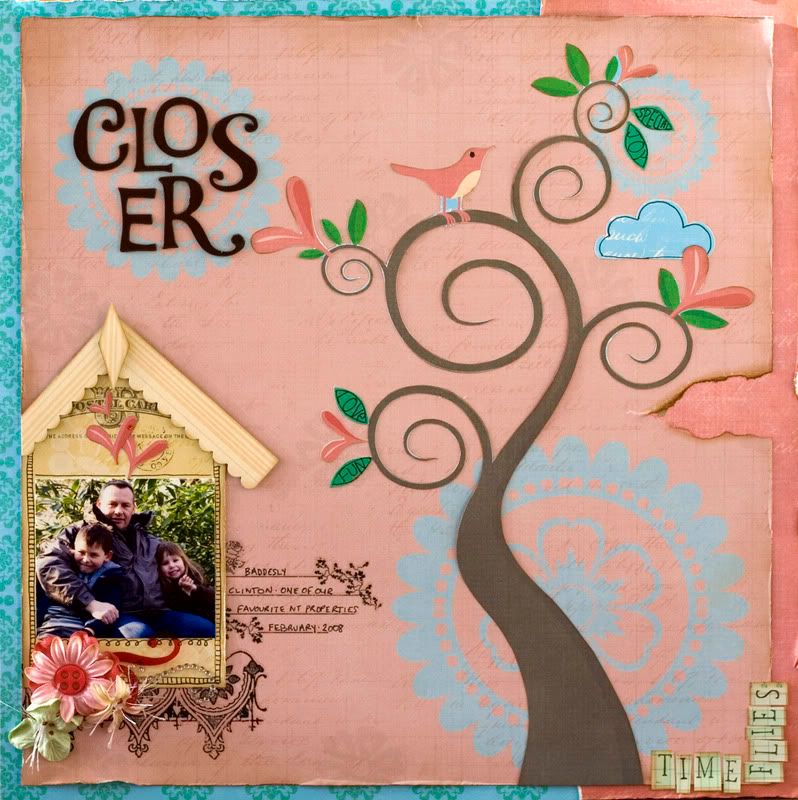 Dream Street Miss-fit were the papers for this one. I really thought EEK when I first got them. Sometimes it's hard to work with a single big motif other than putting a photo on top. I went for the cut it out and paste it ontop of another sheet of paper route.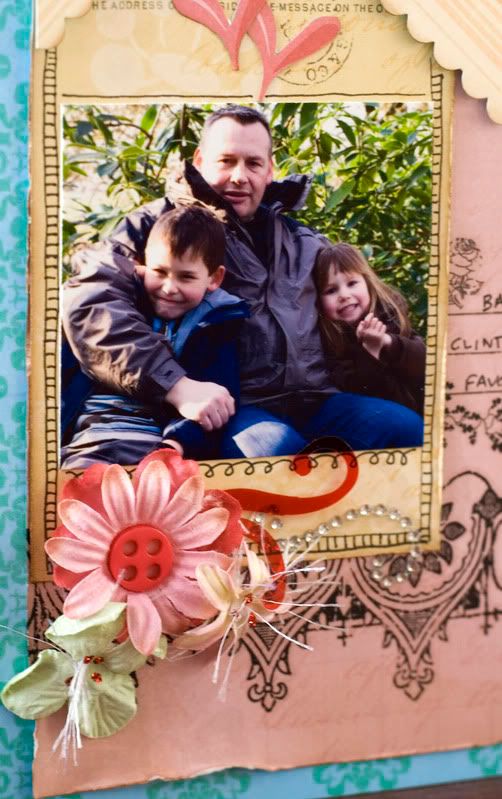 The little house was cut from the reverse of one of the papers and tags from the back of the paper. For full details - check it out at Allyscraps Gallery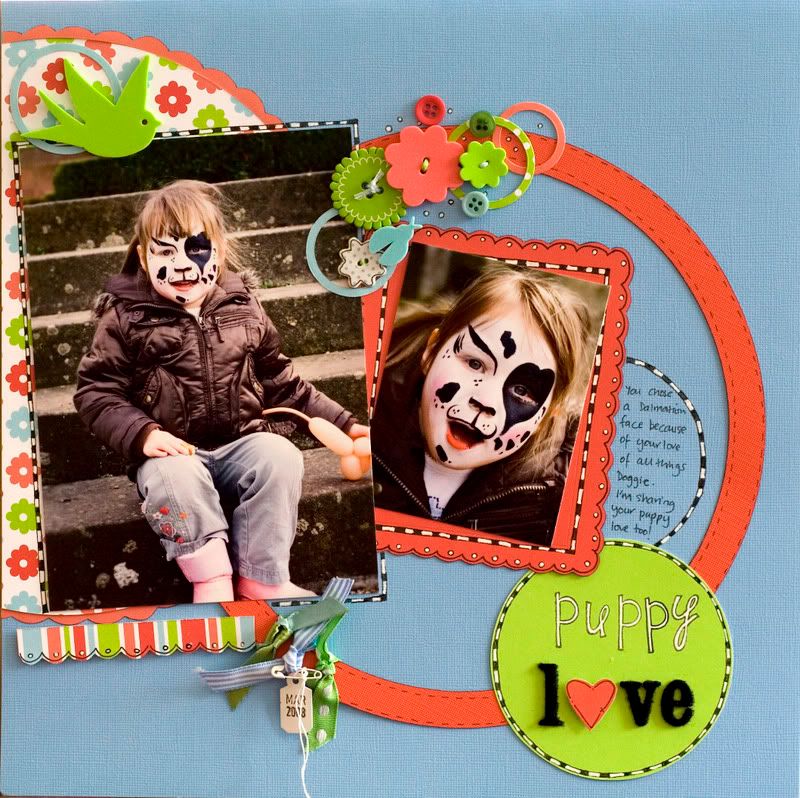 This week's challenge at Random Chaos was circles. Easy Peasy for me because you know I love circles.
This little odity is my take on the BOM challenge set by Arlene. We titled the Challenge - Get on your Soapbox. Scrapbook something you feel passionate about. I thought I'd make a LO about my efforts to save the planet by recycling and saving energy. I had a lot of fun making it, but it took me ages because I had to learn so much new stuff in Photoshop. LOL.
TFL!