Can you hear me from up here?
Yes, I'm still on that cloud...
We had our crop yesterday. Such a great turn out. Everyone who has come so far, has been wonderfully friendly and good fun. I hope that everyone enjoys their time there as much as I do.
It's not very productive for me though. LOL. I spent the good part of 8 hours but only got 1 and half LO's done! Too much chat. (Kay that means you!)
Seriously, I wish we could meet up every week - it's such a tonic.
I did manage to finish off my
Random Chaos
challenge. We had to scrap a shape (not a rectangle or square).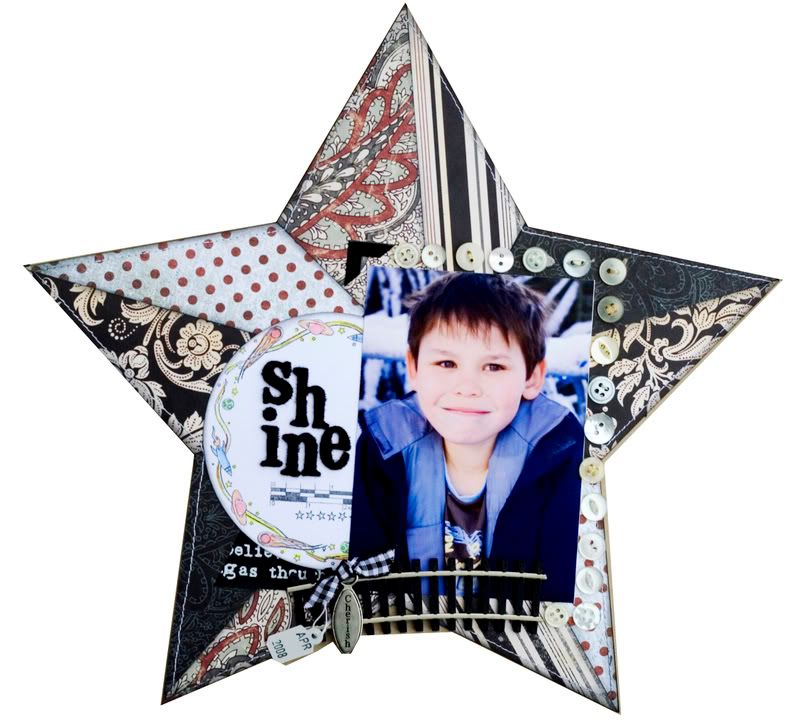 I printed off a star over 2 pieces of A4 (to make up 12"). Hand cut the star from cardstock and pieced pp over the top.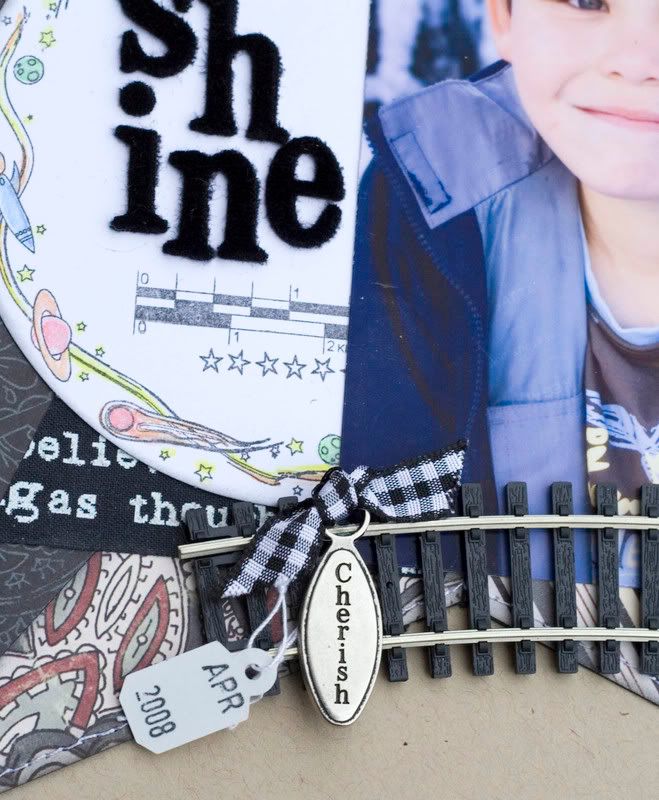 I love the little railway track (been sitting in my stash FOREVER). The vintage buttons were my Mum's (she adored Jacob).
Sorry the photos aren't the best - I had to make an impromptu photoshoot at the crop yesterday!
Something to tempt you over to
AllyScraps forum
Our guest challenger this week for the Book of Me (BOM) is Gina. She is setting a great challenge.
I'll post these up once we're all posted.
I have more LO's to photograph - some for
Scrapbook Sisters
using Dream Street papers.
If you're up for a bit more inspiration, why not drop in at
ScrapDreamie
where you'll be able to see some really exciting DT competition entries (although it does make me wonder how come it's me on this cloud).
Hope to chat back soon.
Morag x
PS. How do you like the new banner?