Poor Allyscraps
Some waster who has nothing better to do with their lives has thrown a spanner in the works at Allyscraps forum. It's caused the whole forum to crash. Years of hard work has just gone down the pan! I feel so sorry for Cathy - she certainly doesn't deserve anything like this.
I'll share the LO's I had done (and are posted in the forum) being as the gallery there will be out of action for a while.
Last weekend (is that all??!) we had snow. Just 2 days before, the kids had nagged me into submission to let them get the paddling pool out. Well it wasn't exactly the Bahamas but they did play in it for a while. Then hey presto! real snow.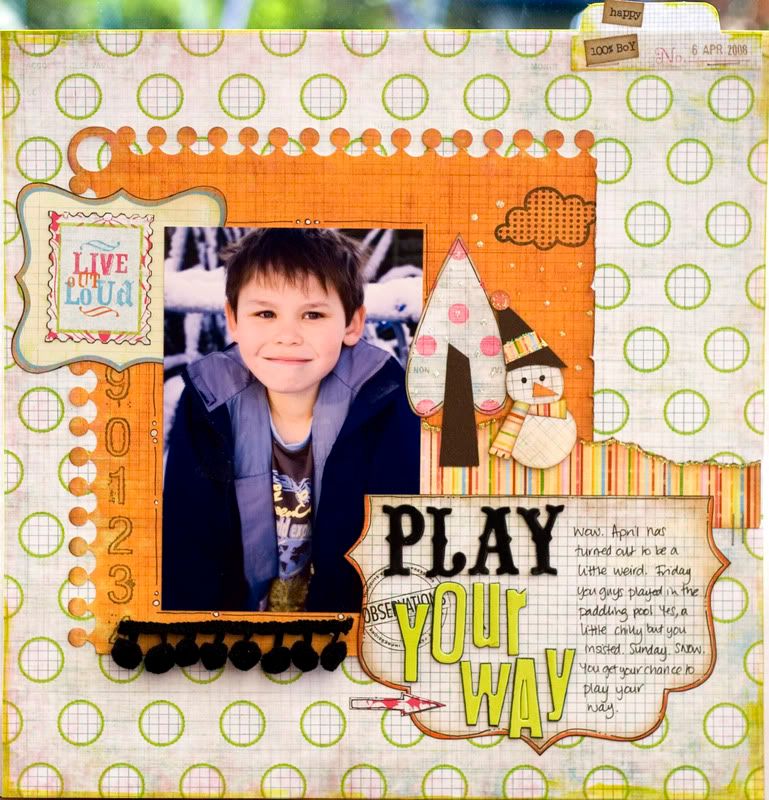 Those lovely papers are Office Lingo, from Pink Paislee (and a little Fancy Pants). I love the cute little snow man made from a few scraps. Check out Allyscraps for the full range.


Remember my fastest ever LO? Well this baby is it. The fancy Pants glitter overlay did all the work with the Office Lingo scallop paper. A little bit of stamping, a few flowers and some Stickles, job done! I love it. See I can do simple.
Well good luck to Cathy - I hope the techies can sort things out fairly rapidly. I'm going to try and stay in touch with who I can.
See you later alligator.
Mx