Just a quick note.

I realise I haven't blogged in ages - just been too busy which is a shame, because I know I should.

Have despatched my kit for Scrapbook Sisters now - I'll post up some piccies tomorrow hopefully.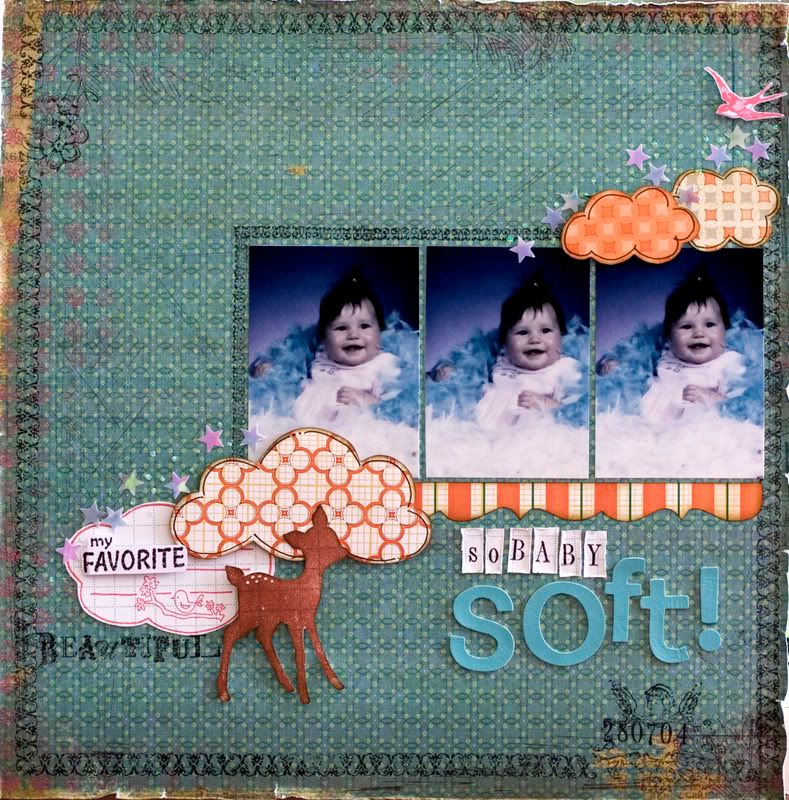 I thought I'd share what I did for Random Chaos this week. We had to make a baby LO without using traditional baby colours. A little bit tricky for me as I didn't have anything loud (not my thing generally).


I go for teal pp though which I'd never use on a baby photo of Lauren. I've also used the stamps from my Story of My Own kit. How cute are they?!
Although it doesn't look very orange, those clouds are made from Sassfrass papers (also Story of My Own).

See those stamps? They have appeared on everything recently. They're the gorgeous stamps from Prima. YUM YUM.
Solihull crop is on Sunday, and I'm doing the class this week (hopefully). All set for it and I'm really pleased with the LO. Hope that everyone else likes it too.
Have fun!
Morag x