Still Blogging
Phew! It's jolly hot here. Just after 11pm and it's still roasting.
We're still blogging over at
Allyscraps
. I'm offering a RAK to one lucky person who leaves a comment on the blog (going all the way up until this Sunday). Bear in mind (but don't tell DH) that I have lots of stash from those kind companies that I design for. I remember buying some Maya Road recently which is untouched and I'm sure I have some brand new goodies which are light enough to post anywhere in the world.
Here is something I did just for me! These papers are from My Mind's Eye and are just stunning. I took Lauren and Georg out recently when the teachers were on strike. They just bring out the best in each other. No moaning, no fighting, just plain fun.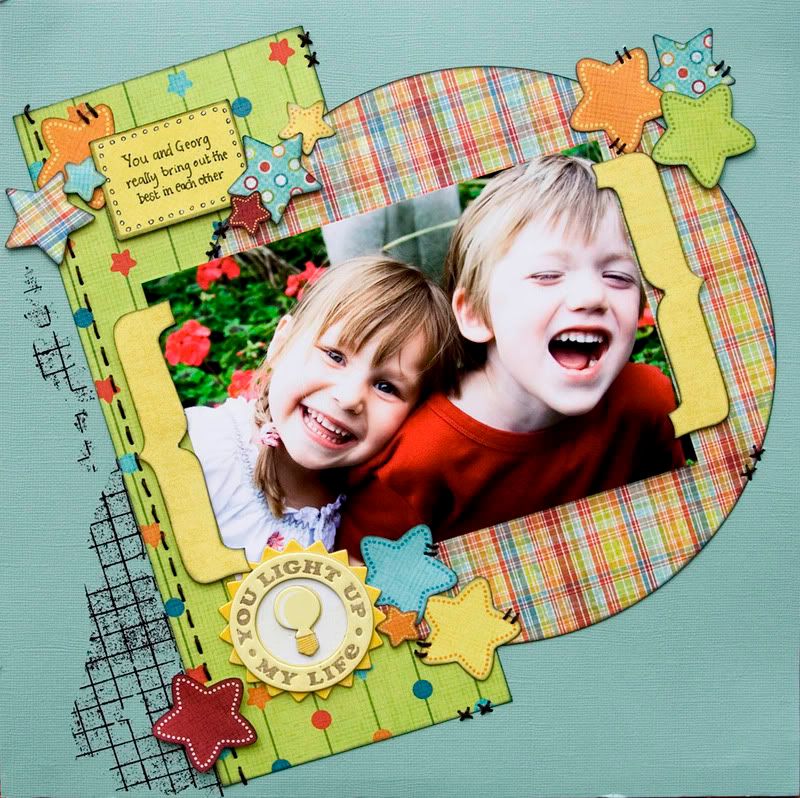 I love the Glitz rub-ons (I'm still after a stamp like this one). You can find it at Allyscraps.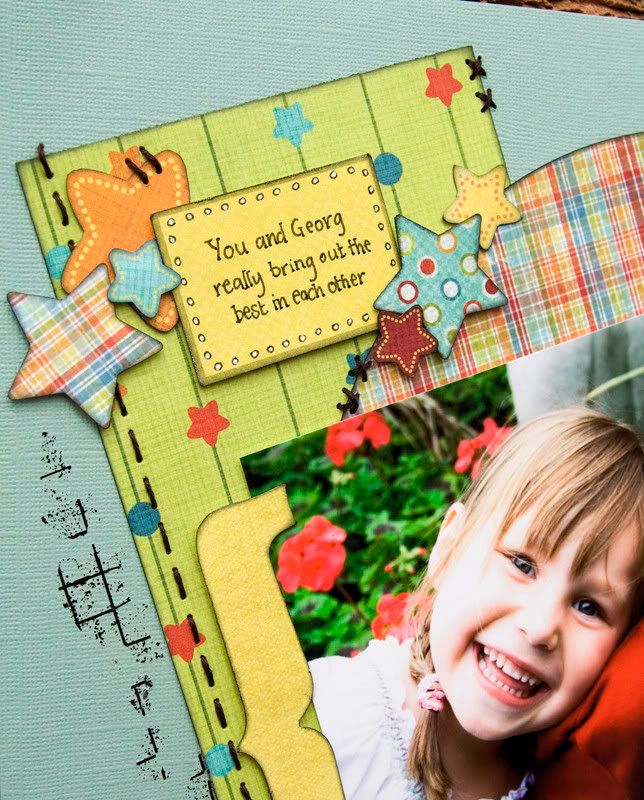 The chipboard is K&Co Saffron (also Allyscraps).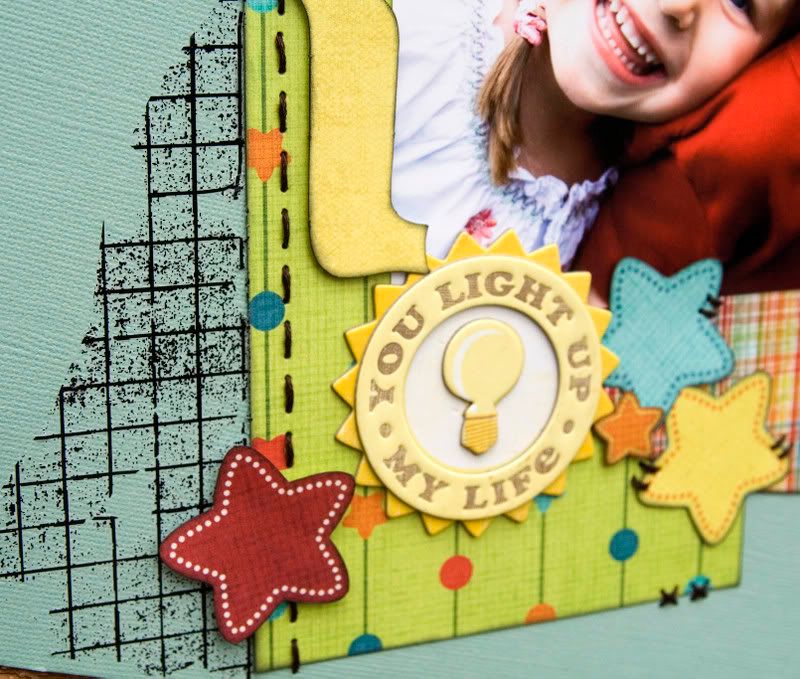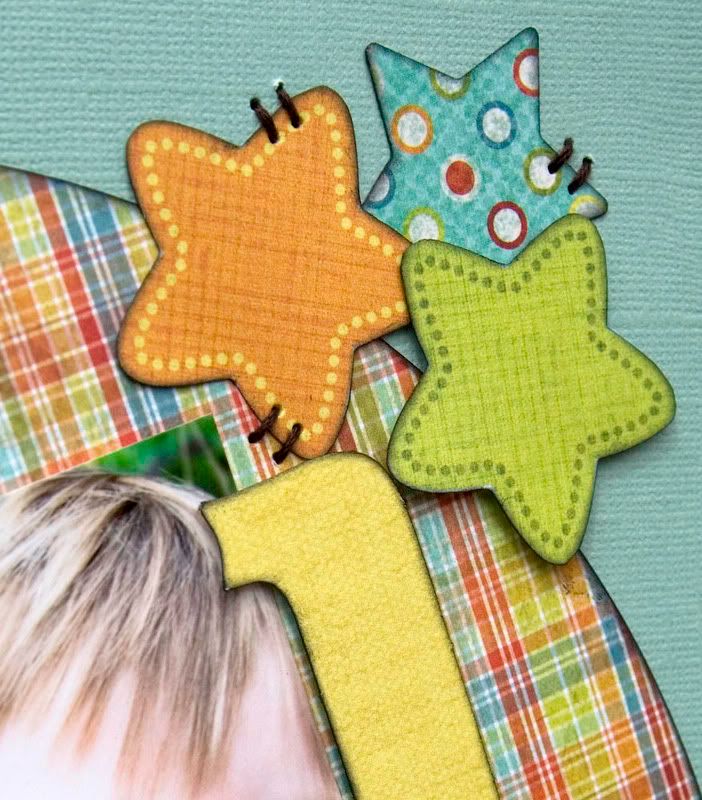 They just look so adorable together.
Happy Scrapping
Morag x