Hello Lurkers!
I'm glad you've popped up. I often wonder if I'm talking to myself.
Just to answer a couple of questions:
The grid from my LO below is actually a rub-on from Glitz - you can find it
here.
I must admit I prefer stamps because I can use them again and again, but I cut a bit off this rub-on to use and there is loads left, so that's good enough for me.
The papers are Dreamy from My Mind's Eye. Cathy will be getting the Dreamy 2 collection from this summer's CHA. Woo Hoo! MME is one of my absolute favourites. Always fab quality and always so versatile.
What can I share? I have done a couple of projects for
ScrapDreamie
blog. You can see the full images over there but here are a couple of sneaky peaks.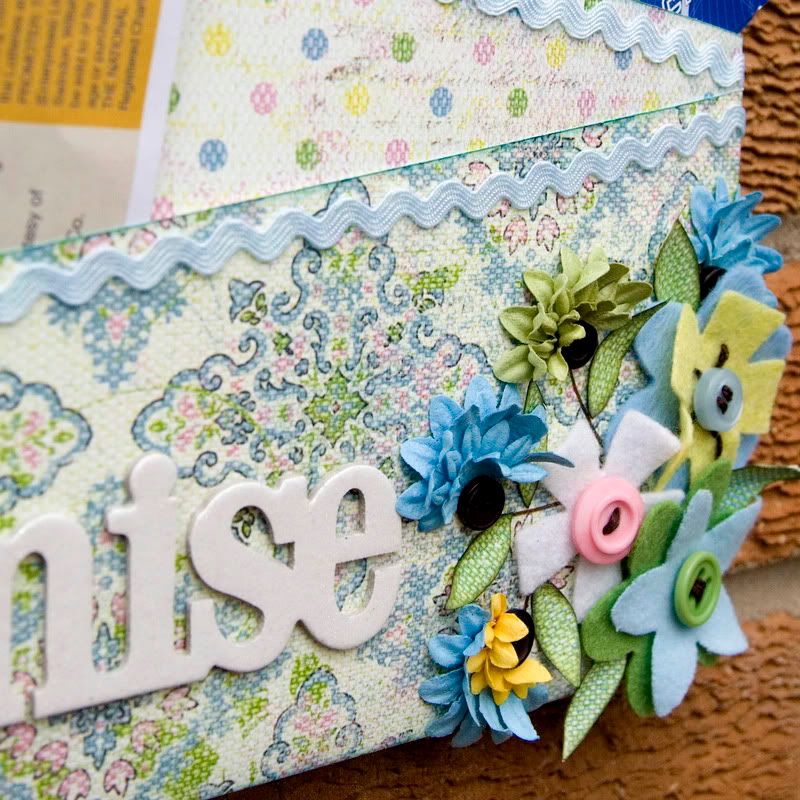 I created an organiser to hold all those letters, notes and thingies that need to be kept safe. Well our fridge is full of them. This would make an ideal gift for someone.
These pretty papers are Daisy D's Chloe Marie. I must have been a good girl to get some more vintage style papers to play with. I like how the flower clusters turned out and added a little bit of sewing for more depth.
Have you noticed that everything has stitching on lately? It's my new/old thing.
Gotta run. Dinner in the oven isn't going to cook itself.
Pop in tomorrow!
Morag x