Summer's Here?
If it is, I think it's passed me by.
Well the weather did at least. We've been busy beavers and been out and about while DH was off work. We managed almost a whole week in Wales without it raining on us once! A bit of cosmic ordering and we managed to avoid the torrential rain that was forecast even to the extent of it raining whilst we were sleeping.
The kids spent hours in the freezing cold sea having a wales (pardon the pun) of a time. I think it's because we live so far from water.
I'll share the ton of layouts of done recently including some from our fabulous weekend crop. I had a ball. Met a few new people but mostly have loads of fun with the club we've started. Everyone is so lovely and friendly. Hats off to you girls.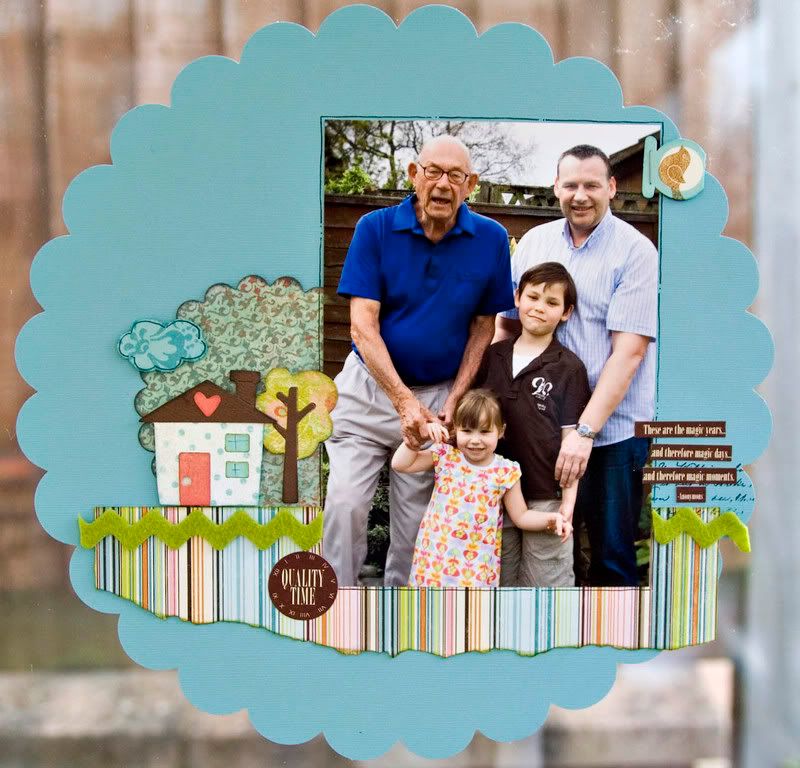 This simple layout started off a little flurry of scraplifting. I love the scalloped circle and Kay's gorgeous house die. I so need one of these.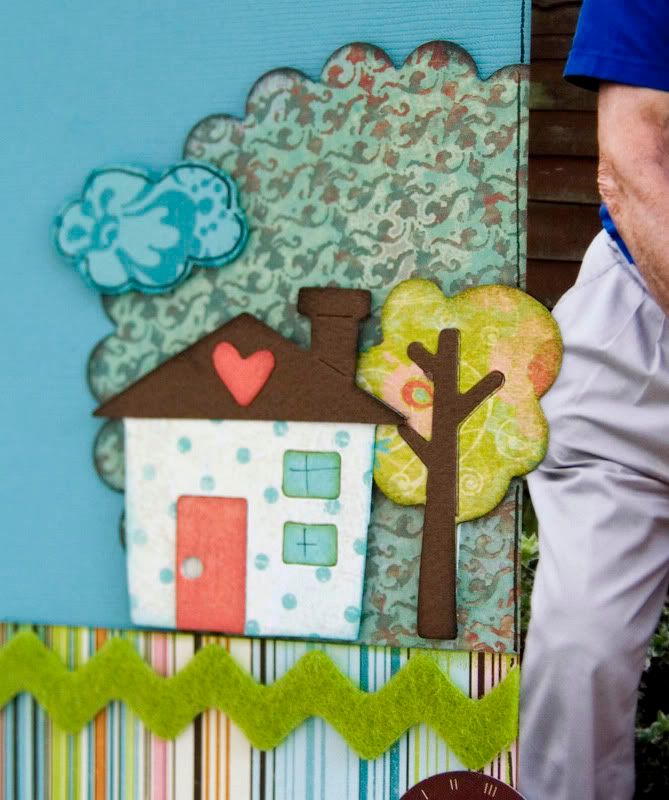 A few scraps of October afternoon is all I could part with but it was enough.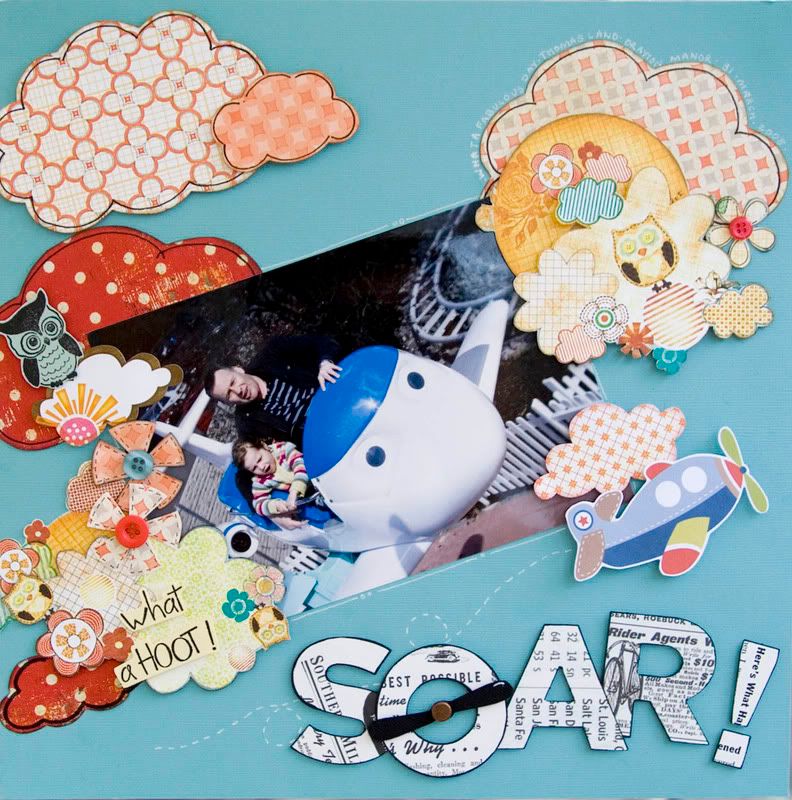 I had this photo sitting in an envelope for ages. I wasn't sure what to do with it but I know I wanted the layout to fly.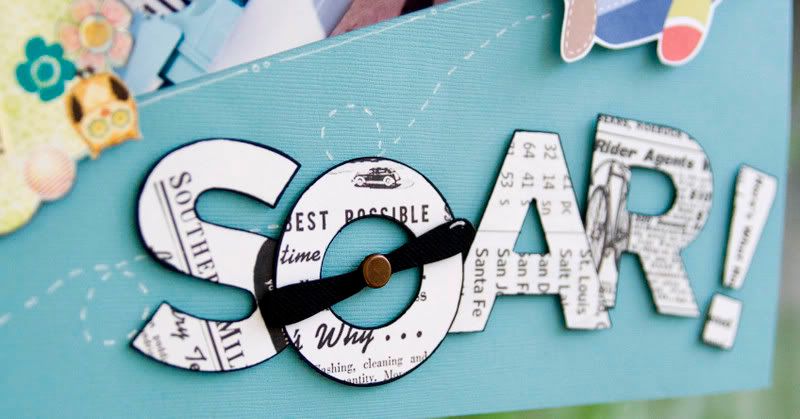 I love the look on Lauren's face - she loves Thomas Land at Drayton Manor. It really is the best day out.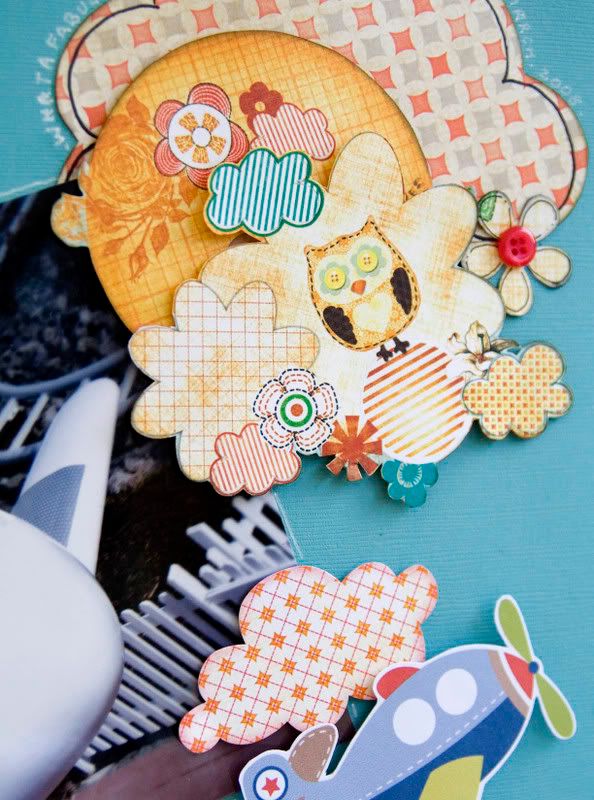 The papers are of course from Sassafrass with a bit of Daisy D's mixed in. Those lush alphas are Cosmo Cricket. I love the cute propellor I made. The plane is from Designer Digitals.
This is the last one from our crop (I know 3 in one weekend - amazing). This is for the scraplift challenge at
Ally Scraps
. I lifted a layout by Julia for my entry.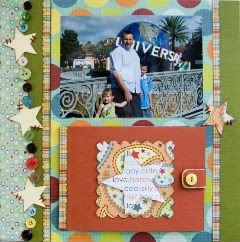 I used gorgeous MME papers which always helps.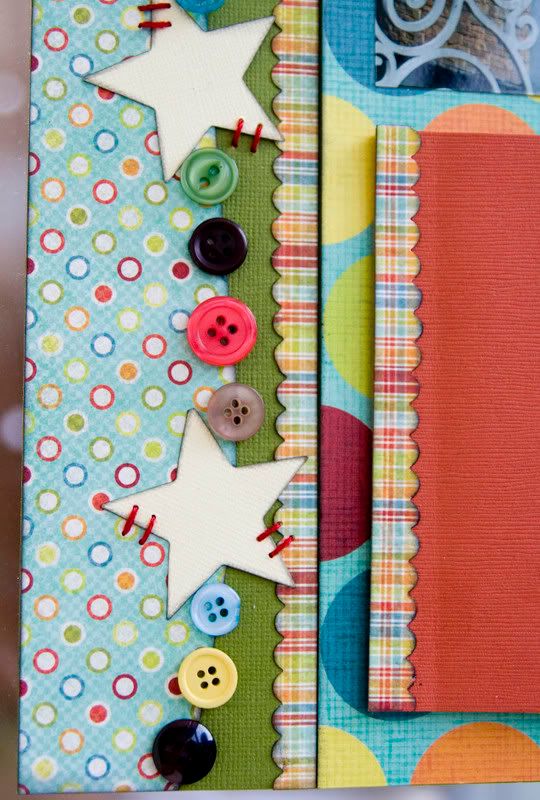 Another 'mini-book' holds more photos from Universal Studios. I love how the stars turned out - must use that one again.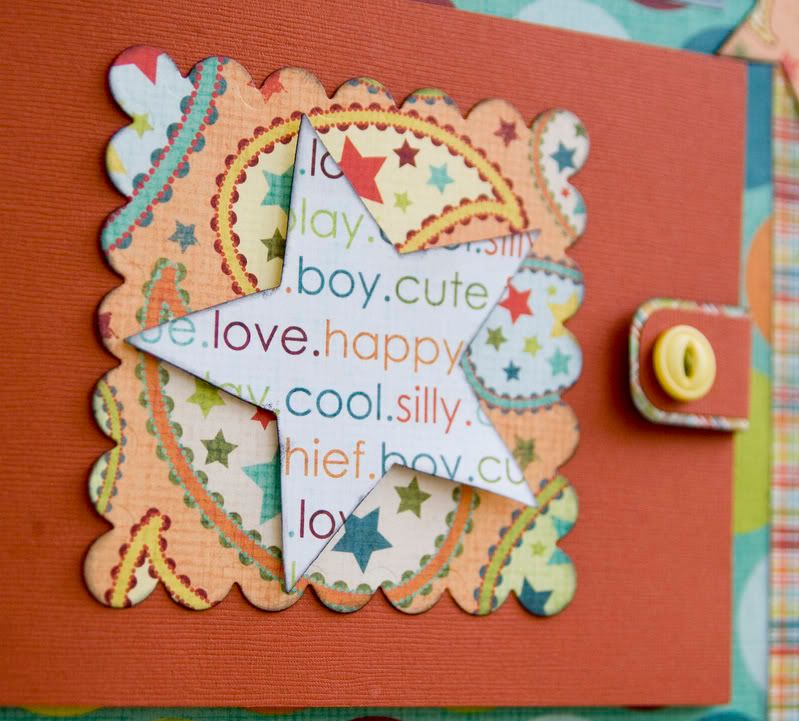 Here's a sneak peak of next month's class for our crop. We'll be making the most of Basic Grey in a double page LO. Yes. A double layout! Can you believe it? I haven't done one of these babies in years.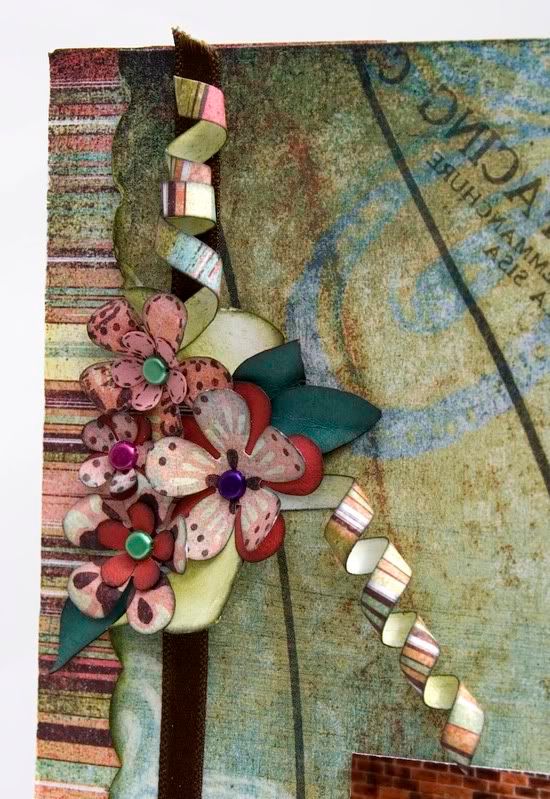 I think we're certainly sold out for the crop on 21st September and may even have a waiting list.
Going to dash. Have more to share very soon.
TFL!
Morag x