Just Sharing...
So much going on in my life that I'm having to do a quick dash in here. Sorry it can't be a little more thoughtful.
I have completed my first project for
Sugarplum Paperie
this week. I'm on their Hybrid Creative Team. I love using digital to make projects that you can touch and feel.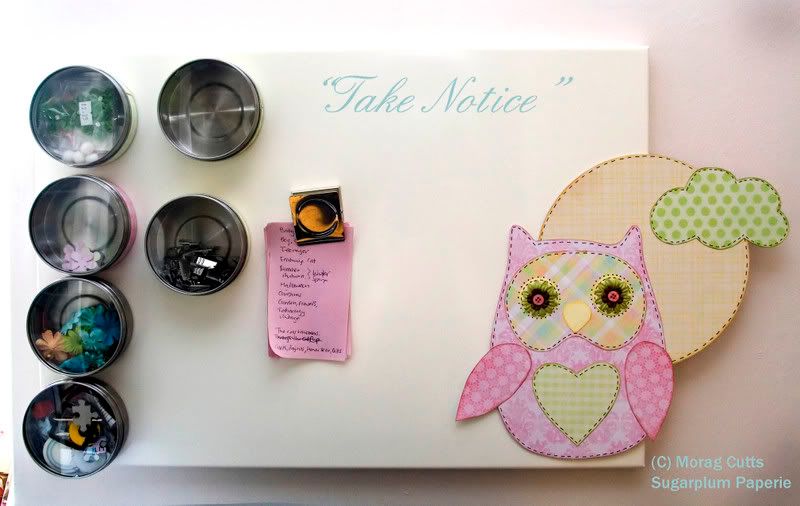 I'm starting to get my new little room straightened out but it all takes time in between projects.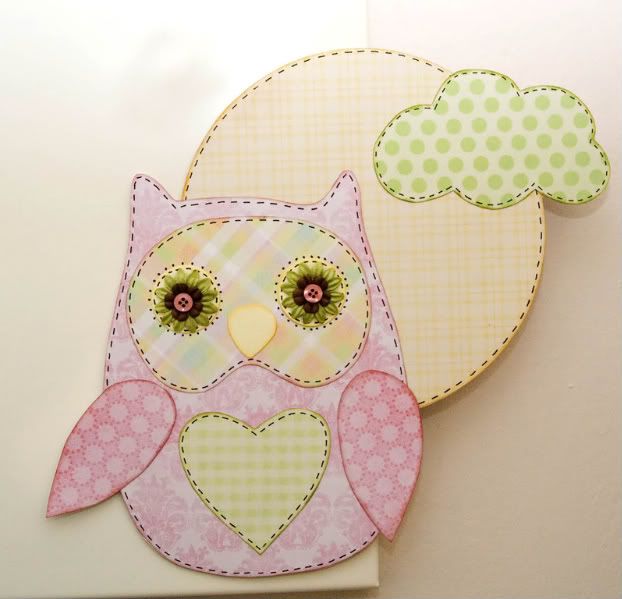 My noticeboard doesn't look quite so naked now that I have a little friend. I've used the
Grapefruit Twist
and
Lime Twist
kits to make the owl.
Also for
AllyScraps
we have been having a ball with the AllyScraps Next Top Scrapbooker Contest. This is Challenge #5 Using the latest colour palettes.
I've plumbed for
Cosmo Cricket
for my Autumn Colours.
I love how the flower and leaves have turned out. I used a chipboard leaf as a template to handcut from the pp.
Finally, my project for YouCanCreate has been published. I was given a very definitive brief using the magazines papers and embellishments. This was quite different from the way I normally work but hey - we all need a challenge.
I was thrilled with the way it turned out.
Each piece as a magnet on the back and the base is made from a cookie sheet. I was only allowed to use very basic shapes, no stamping, no die cuts! It had to be achievable for beginners.