Just Sharing
A few projects with you.
Firstly, Julie and Karen of
Scrapbook Sisters
have asked me to make them a blog header. I wanted to make something to go with their cute stick sisters logo. You can check out their
blog
to see what I came up with.
I can also share a project I made last year for Scrapbook Inspirations. I had to alter an accordian book in a box - the theme was up to me. I took the opportunity to make a book about DS. He's hard to capture on camera as he is always sneaking off or pulling a face!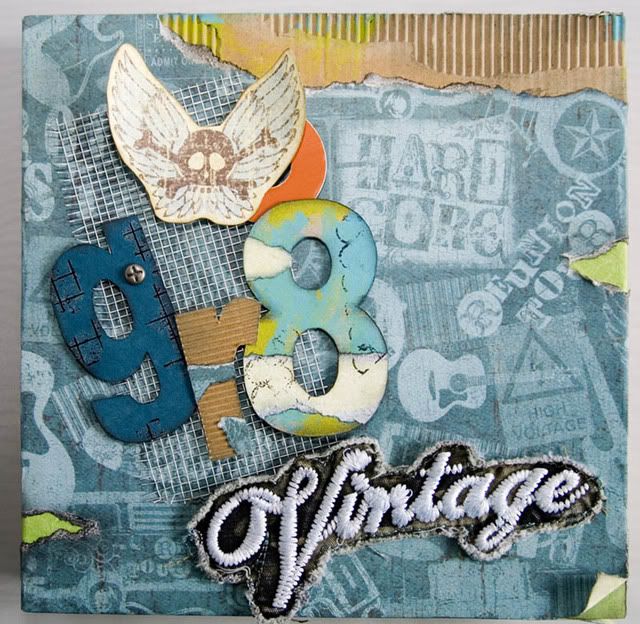 I was truly thrilled with how it came out. It was a great chance to stamp, ink, paint and grunge. The vintage patch is off his jeans, as well as the pocket on the back page. I knew I'd saved them for good reason.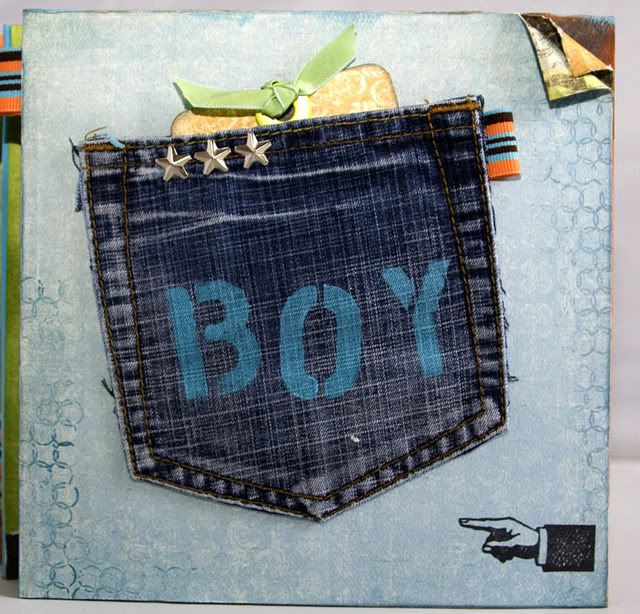 I love the mad monster drawings he does. They normally involve destruction of some kind. It was great to include a piece of his artwork - I know he's going to love looking back on it in years to come.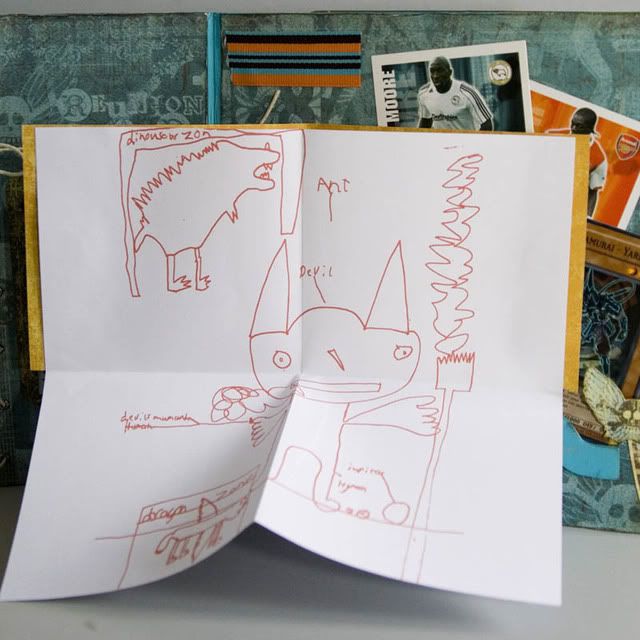 Thanks for dropping by.
Morag x