Lots of things happen on a Friday don't they?
Firstly, the Purrrfect Projects for AllyScraps. I host this bi-weekly challenge to take your scrapping supplies and put them to good use in other projects. This week is BLING! We all love a little bling.
I created a crown door plate for Lauren from some mountboard covered in gorgeous sparkly cardstock.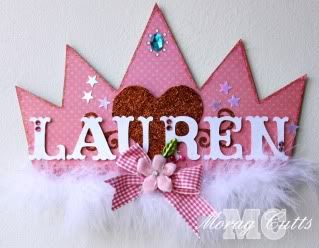 The letters are Story Book from Cricut. I love this font most of all! The heart and swirls are covered in glitter which was just so messy.
I actually managed to part with one of my most precious Maya Road flower. *Sigh* I don't know how I did it, but it's there!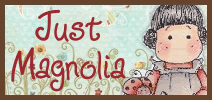 Next up my first card coloured with Copic Markers. As I mentioned yesterday, I've had a set for 4 months or so but just couldn't get anything like the finish I wanted. This week was the last chance or they were going!
I still have a very long way to go but at least I turned an image into a card. LOL.
This week's
Just Magnolia
challenge is Paper Piecing. It's great to be able to enter on the day of the challenge!
Hope you all have a lovely crafty weekend.