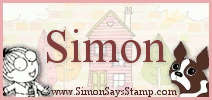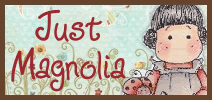 I thought I'd combine challenges for this one being as my PTA duties are mounting up.
Just Magnolia provided a sketch whilst Simon Says Stamp has a pink and brown theme.
I'm afraid it's not my most innovative card because I think my brain is fried!
I have at last conquered my copics. I have had a set for about 3 months but I just couldn't get on with them. I nearly sold them last week but thought I'd give it one last try. I finally managed to create some images which I'm happy with. It's only taken months of trying and giving up!
I'll create a card with it tonight so I can share it tomorrow. I can also share my Purrrfect Project tomorrow. Did I tell you it involves bling?!
Thanks for dropping by.