Woo Hoo!
It's almost the weekend.
Just a quick catch up on a very slow computer today. I've been working on some secret stuff for the challenge at
Allyscraps
, so I can't show you those until next week. I've got a whole bunch of lovely girls helping me out with layouts and inspiration - they ROCK!
I also joined in the challenge set by my teamie Trish. Use ribbon in a different way. Well I couldn't really think on how to use it an unusual way, but rather than just tying it or laying it flat, I've used a couple of pins. So that counts right?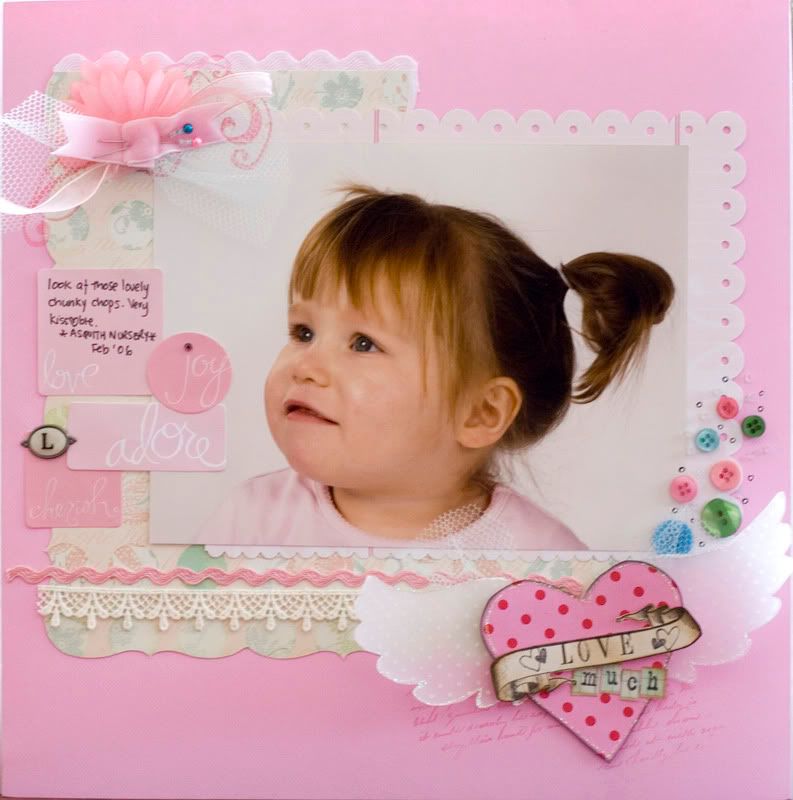 This picture of Lolli was hiding in my piles of photos, so what a lovely discovery. Even though I should know better, I'd dated it as Feb last year. Well I don't think that it was last year.
Anyway, look at those lovely chunky chops. They've gotta be munched.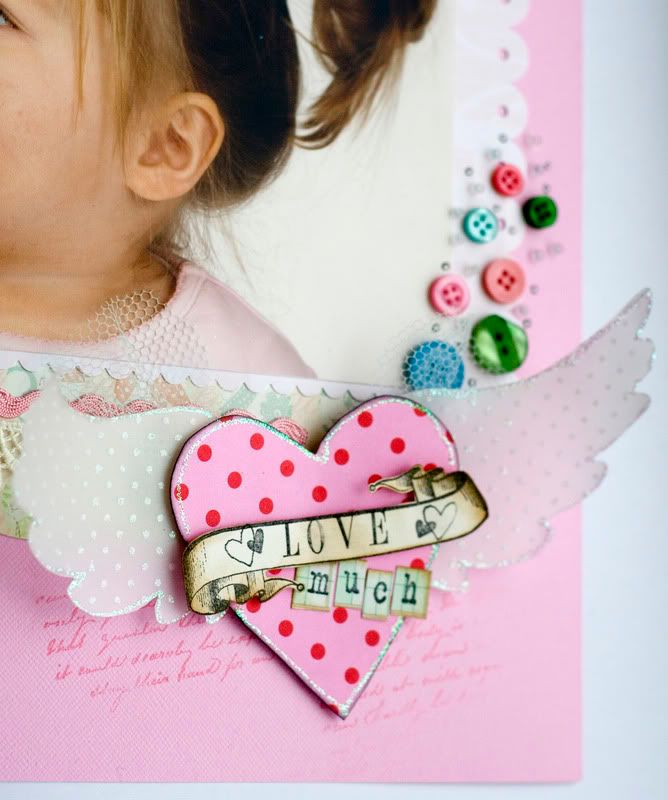 I've done the hearts and wings by hand. That lovely vellum is Papermania would you believe. I've stamped underneath too (Stampington). I loved how it turned out. It's my current favourite (I think).
TFL!