More Cogsmo
There are rare occasions when you've made something that becomes your absolute favourite thing ever.
I've been using Cosmo Cricket Cogsmo for
AllyScraps
. My good friend Teresa had given me some scrap board a few months back. I decided to make a little door plaque for Jacob (he doesn't normally get scrappy gifts).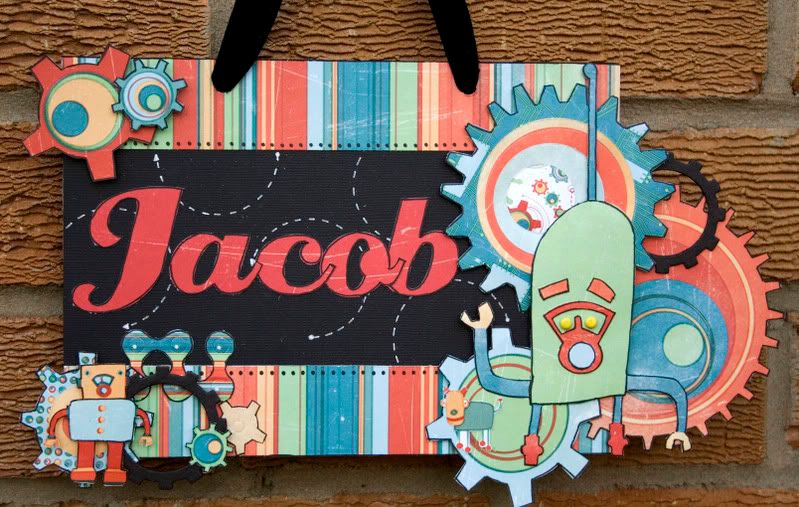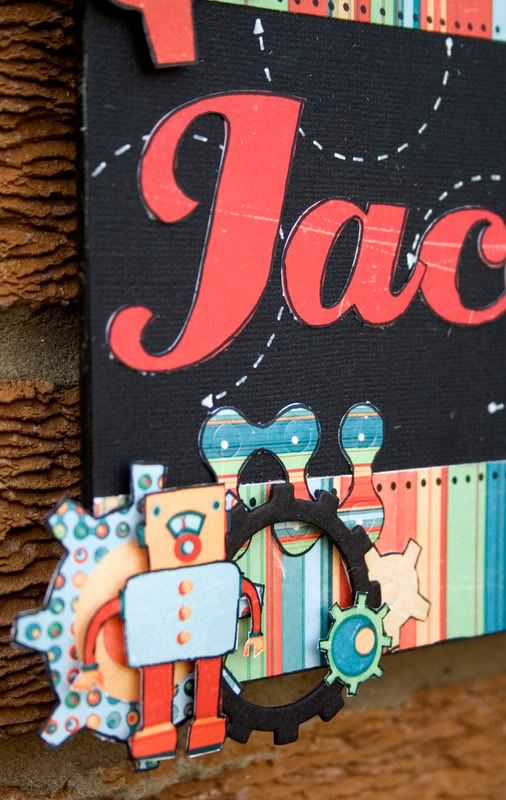 I used plain black bazzill for the background and doodled on top with white pen.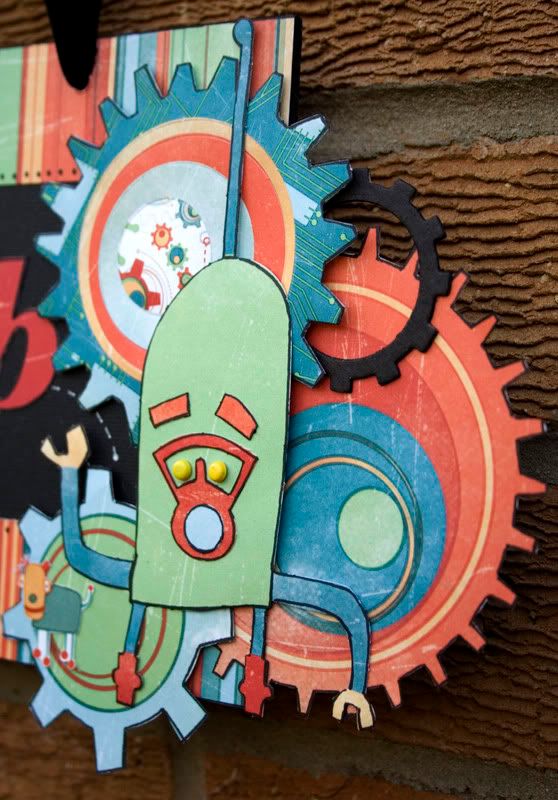 The cogs and robots have been taken from the
Cogsmo Die cut sheet
or the
Cogs paper
.
So much fun!
TFL!